Ariel Winter & Her BF Sound Pretty Serious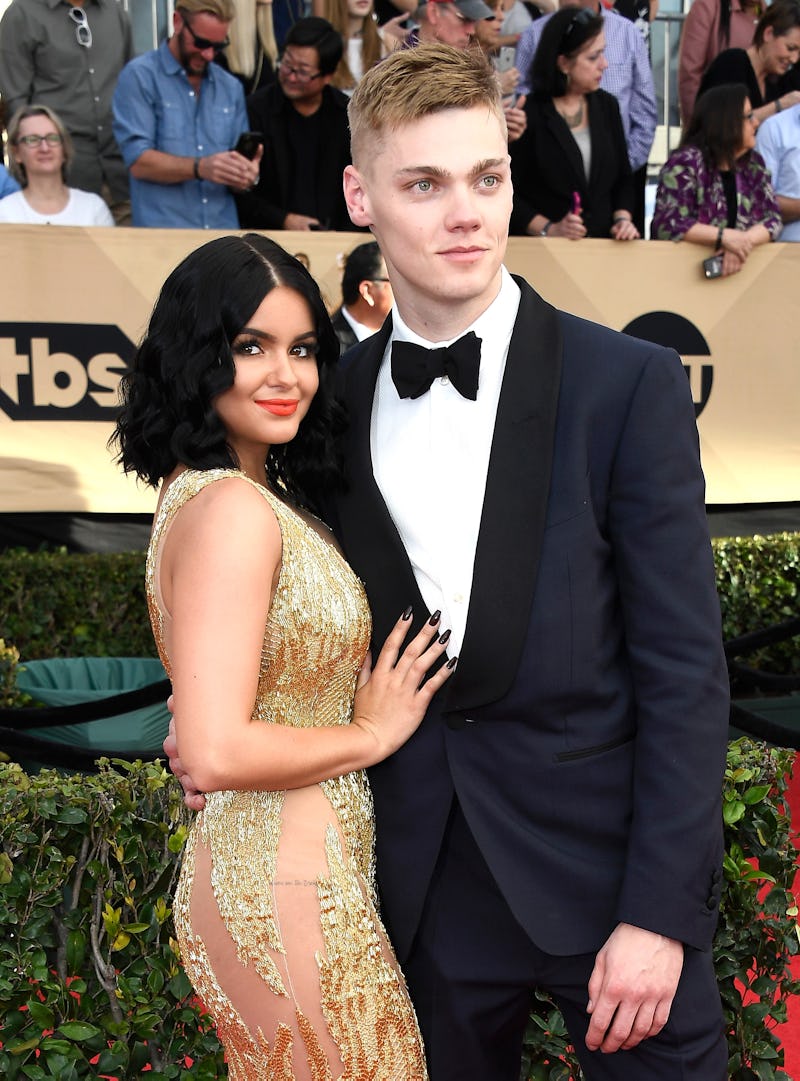 Frazer Harrison/Getty Images Entertainment/Getty Images
Known for her roles in Modern Family and Sofia the First, actor Ariel Winter is beloved by fans, and for good reason. Winter is not only talented, but she doesn't hesitate to speak her mind, especially when it comes to calling out critics of her body and fashion choices. Towards the end of 2016, Winter reportedly began a new romantic relationship that's recently become even more serious. Although Winter's boyfriend works in the entertainment industry, he definitely isn't as high profile of a celebrity as Winter, which is why many fans may be curious about who exactly Levi Meaden is.
Just how serious have things gotten between Winter and Meaden? Well, they're now living together. Winter dropped the news during a recent appearance on Jimmy Kimmel Live!, and also explained Meaden is the one who does most of the cooking for their household. "I can't cook at all," the actor explained. "He takes care of all that handy stuff. He's great. He does all that." So, for starters, we know that Meaden cooks and is handy around the house.
Like Winter, Meaden also started acting at a young age. According to Hollywood Life, Meaden began working in theater when he was only 12 years old. After graduating high school he then studied writing and directing at the Prague Center for Film Education in the Czech Republic. Meaden currently stars in a Syfy original series, Aftermath, that follows a post-apocalyptic family battling for survival. He's been in a number of television shows such as The Killing and Olympus, and will star in upcoming films like Alice in the Attic and Pacific Rim: Uprising, according to his IMDb page.
During an interview with Upfront NY in October 2016, Meaden was asked what he wanted fans to know about himself, and revealed that he and his roommates at the time foster dogs. "It is fun because we are all actors and we never really have the chance to take care of a dog full-time," Meaden explained. "If we have a month that is a light workload we can take in a dog for that time until it is picked up by a family. They usually take them from kill shelters. It is totally worthwhile if you're looking to take care of a dog but not sure you can make the lifetime commitment."
Cooking and saving dogs? Meaden sounds like a pretty awesome guy, here's wishing him and Winter health and happiness in their lives.