Lisa Vanderpump's Son May Meet His Birth Mother Soon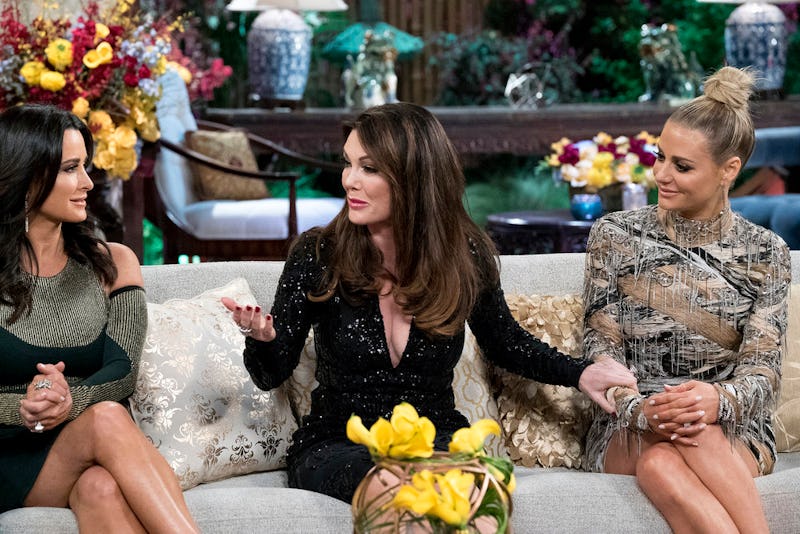 Nicole Weingart/Bravo
It is rare to see Lisa Vanderpump get emotional at all, especially during a Real Housewives Of Beverly Hills episode. This season though, we saw a sensitive side to the resident Brit. This season, Lisa dealt with the reality that her adopted son Max was considering a meeting with his birth mother, if they were able to find her. During the RHOBH reunion, Lisa claimed they found Max's birth mother and discussed whether a meeting would take place between them.
After hiring a private investigator to help in their search, they were able to locate Max's birth mother, and Lisa maintains that she is comfortable with whatever decision he makes regarding a meeting between them. Of course, everyone is dying to know who this woman could be, but we weren't given any information during the reunion. If a meeting does happen in the near future, though, that's completely their right to keep it private. This woman didn't sign up for a life on reality TV. Lisa also opened up about Max's intentions for the whole thing and he wants to thank his birth mother, according to Lisa.
It seems like Lisa and Ken raised a stand up guy, and hopefully this will be a positive experience for everyone involved.