Everything The 'Black Lightning' Comics Reveal About How Looker Could Shake Up Freeland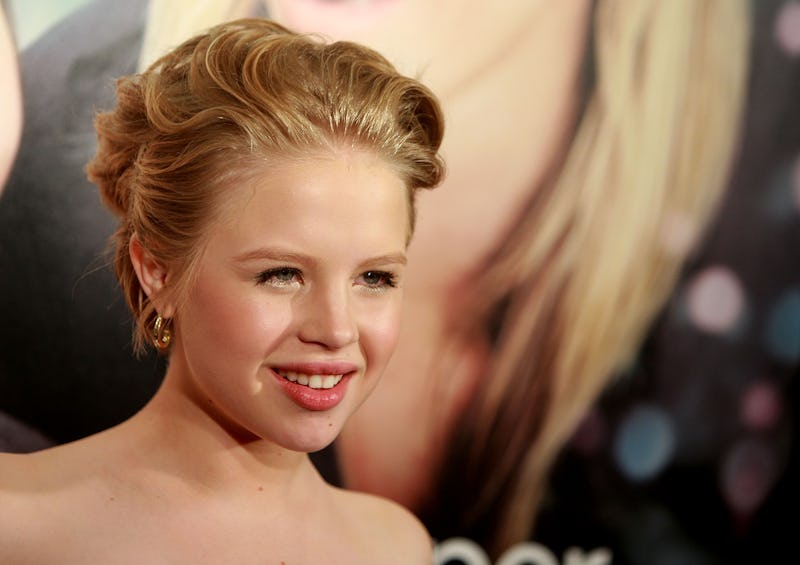 Stephen Lovekin/Getty Images Entertainment/Getty Images
Season 2 of Black Lightning is already proving itself to be quite the ride. Every fan's favorite characters have returned for the second round, including Black Lightning (Cress Williams)'s arch-nemesis Tobias Whale (Marvin Jones III) and his accomplice Khalil/Painkiller (Jordan Calloway). But a new comic book character has been added to the mix this season and viewers who aren't familiar with the show's source material may be confused about whether or not Looker was in the Black Lightning comics — and whether she'll end up being a friend or foe. She's definitely not a conventional vigilante.
According to Comicbook.com, Looker was first introduced in Batman & the Outsiders #25 in 1985. The comics never explored her childhood, but it did give peeks into her life before having powers. She was formerly Emily Briggs, a quiet bank teller who was abducted by underground Abyssia emissaries and exposed to Haley's Comet.
This incident sparked her meta-gene and caused her to become more "conventionally attractive," as well as gain psionic powers like telepathy, telekinesis, levitation, advanced healing, and mind control. In an alternate incarnation, Looker developed vampiric powers, but was able to combat usual pitfalls like aversion to sunlight. She fought alongside fellow Outsiders teammates including Batman, Katana, Geo Force, and — you guessed it — Black Lightning.
Now, according to TV Line, actor Sofia Vassilieva will portray Looker in Season 2. Showrunner Salim Akil didn't go into much detail about how the CW series will approach the character, but he did say it would be done in an enjoyable yet challenging way. Back in August, That Hashtag Show revealed the character's basic description was a "youthful looking woman with a soul that has lived for a long time, whose eyes are ethereal and whose look is penetrating" — hence her name.
Looker's longevity means the show might go for the vampiric storyline, but it remains to be seen if they will switch it up to make her an antagonist. It wouldn't make a lot of sense to add another enemy, especially since Tobias and his team are just beginning to gain the upper hand. So, hopefully she will stay true to her comic book roots and aid the Pierce superfamily in stopping the devastating effects of Green Light on the Freeland's disenfranchised residents.
Interestingly, her character was name-dropped early in Season 1 when Grace Choi (Chantal Thoy) told Anissa "Thunder" Pierce (Nafessa Williams), both of whom are future Outsiders in the comics, that Looker or Supergirl would be a great superhero costume idea. This mention seemed like a simple DC Easter egg at the time, but now fans will actually get to see the character come to life.
Plus, Vassilieva has already made a couple of appearances on Supergirl as a cult member named Olivia, so she's already familiar with the DC universe. So far, she's been extremely mum about her upcoming role, but comic TV shows and movies are notoriously strict about spoilers. Looker was noticeably absent in the promotions and trailers, so Black Lightning is definitely gearing up for a major reveal.
According to Vassilieva's IMDb page, Looker will be in Episodes 6 and 7 this season. Of course, there is always a chance that Looker will be in more than just two episodes, but it may be a solid hint about when she will make her first appearance. Mid-season is a great time to bring in this new character as Black Lightning builds toward the Season 2 finale, and though it seems strange to think about the straight-laced Black Lightning teaming up with an ancient vampire, he may have to pull out all the stops to restore Freeland to its former glory.