Rob Lowe's Sons Are Becoming TV Stars Themselves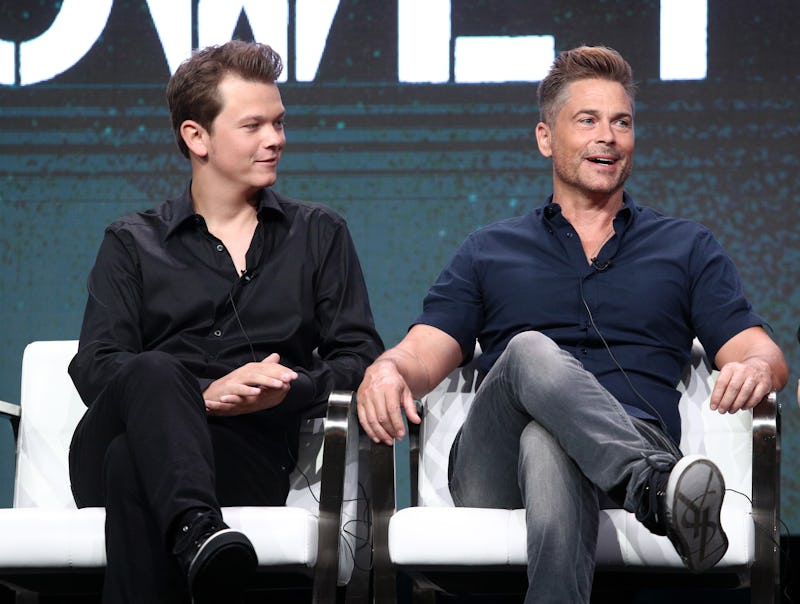 Frederick M. Brown/Getty Images Entertainment/Getty Images
On Aug. 2, The Lowe Files, which will feature Rob Lowe and his two sons, Matthew and John Owen, traveling the country to pursue unsolved mysteries and spooky legends, premieres on A&E. While the show's premise of Rob Lowe and ghosts might be enough for some viewers to tune in, it seems that the father-son trio's dynamic will be a major focus on the show. America already knows who Rob Lowe is, so lets get to son his son Matthew Lowe a little better.
Upon first look, his chiseled jaw line and perfect hair look vaguely familiar because Matthew bears a striking resemblance to his famous father. But Matthew is forging his own path separate from his dad. According to his Instagram bio, he is a Juris Doctor Candidate at Loyola University's Law School and a graduate of Duke University, as well as an "outdoor enthusiast, avid fisherman and free diver." Learning this information is enough to make anyone swoon but, unfortunately, it seems that he is off the market. Matthew has posted numerous photos on his Instagram account with a striking brunette, the most recent being a selfie with the caption, "Trying to look as sophisticated and beautiful as this woman next to me."
His dad married his mom, Sheryl Berkoff, back in 1991 and Matthew came along in 1993, followed by his brother, John Owen, two years later. On top of the physical features that Matthew and his brother inherited from their dad, Rob's passion for the paranormal and mysteries was passed down to his sons as evidenced on their new series.
Matthew is active on social media, boasting thousands of Twitter followers and has a personal Instagram account with a wide range of content from posts promoting his show to photos of impressive fishing catches. He also runs a separate Instagram account devoted solely to pictures of his dog, Bella.
Rob's oldest son hasn't been in the spotlight too much yet — unlike his brother who has some acting experience — but it's clear that he is a star on the rise, who is on his own path.