'The Little Drummer Girl's Max Irons Has A Badass Girlfriend With The Chicest Career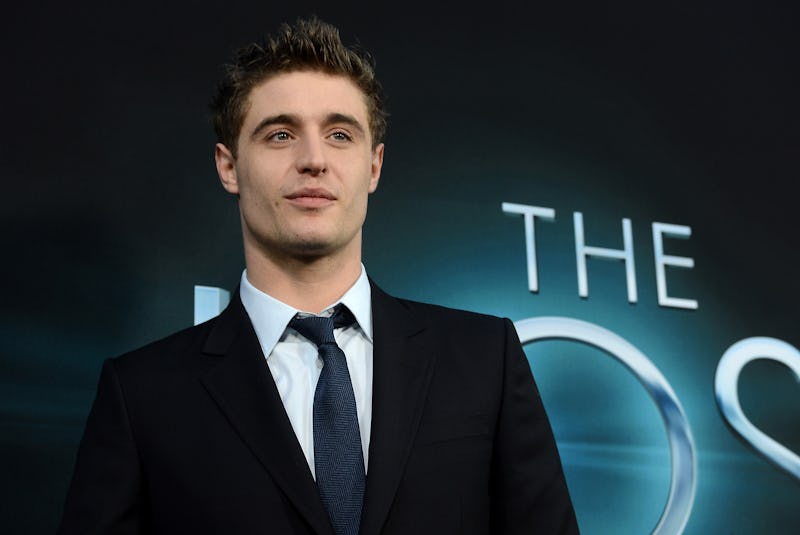 Kevin Winter/Getty Images Entertainment/Getty Images
You might recognise British actor Max Irons may from his work in films such as the romantic-horror Red Riding Hood, in which he starred alongside Mamma Mia's Amanda Seyfried, as well as U.S. television series Condor. And Irons will be returning to our TV screens very soon in the upcoming BBC drama The Little Drummer Girl. The 33 year-old is also known for his famous acting family and his past relationship with Australian actress Emily Browning. But what about his current relationship status, who is Max Irons dating now?
Well, the actor is indeed off the market, and as reported by Grazia, he is currently in a relationship with the British stylist Sophie Pera. According to Pera's official website, the stylist was born Milan and raised in Paris. She also studied Philosophy at St Andrews University in Scotland, and has previously worked as a fashion assistant to US Vogue Editor, Anna Wintour, in New York City. Pera's current role is as style director for Tatler Magazine, and as an independent stylist and consultant based in both London and New York. Pretty impressive stuff.
The pair are thought to split their time between the two cities, and were recently seen together publicly at the Lanvin Menswear Spring 2017 show at Paris Fashion Week.
As previously reported, Irons is part of acting royalty due to his famous parents, actor Jeremy Irons and Irish actress, Sinéad Cusack. Despite coming from such a theatrical family, Irons believes that the association with his already established parents may have held him back in the early days of his own career. In an interview with the Independent, Irons said: "Nepotism is despised in the UK. [My parents] were very anxious about my prospects. Statistically the odds are against me so the trick is to accept that there will be tough times. But when it works, this job gives you gratification like very few other things". And the prospect of sharing any screen-time with his famous parents seems to be off the table also, after admitting that the idea of working with his father would be a "nightmare".
Irons' latest role is in new BBC thriller The Little Drummer Girl, which is due to begin on Sunday, Oct. 28 at 9 p.m. The show is an adaptation of the 1983 John le Carré novel of the same name, and tells the story of an ordinary member of the public who finds herself in the unknown world of espionage. Florence Pugh plays Charlie, an actress who discovers that her seemingly innocent holiday romance with Becker, portrayed by Alexander Skarsgård, wasn't what it seemed — and that Becker is in fact an Israeli intelligence officer.
According to the Radio Times, the series will be produced by the same company who created the hit 2016 show The Night Manager, which gives me hope that I can expect to enjoy another riveting drama in the primetime Sunday evening slot. I can't wait to see how this adaptation plays out on screen.