Naomi Scott Is The New 'Aladdin's Jasmine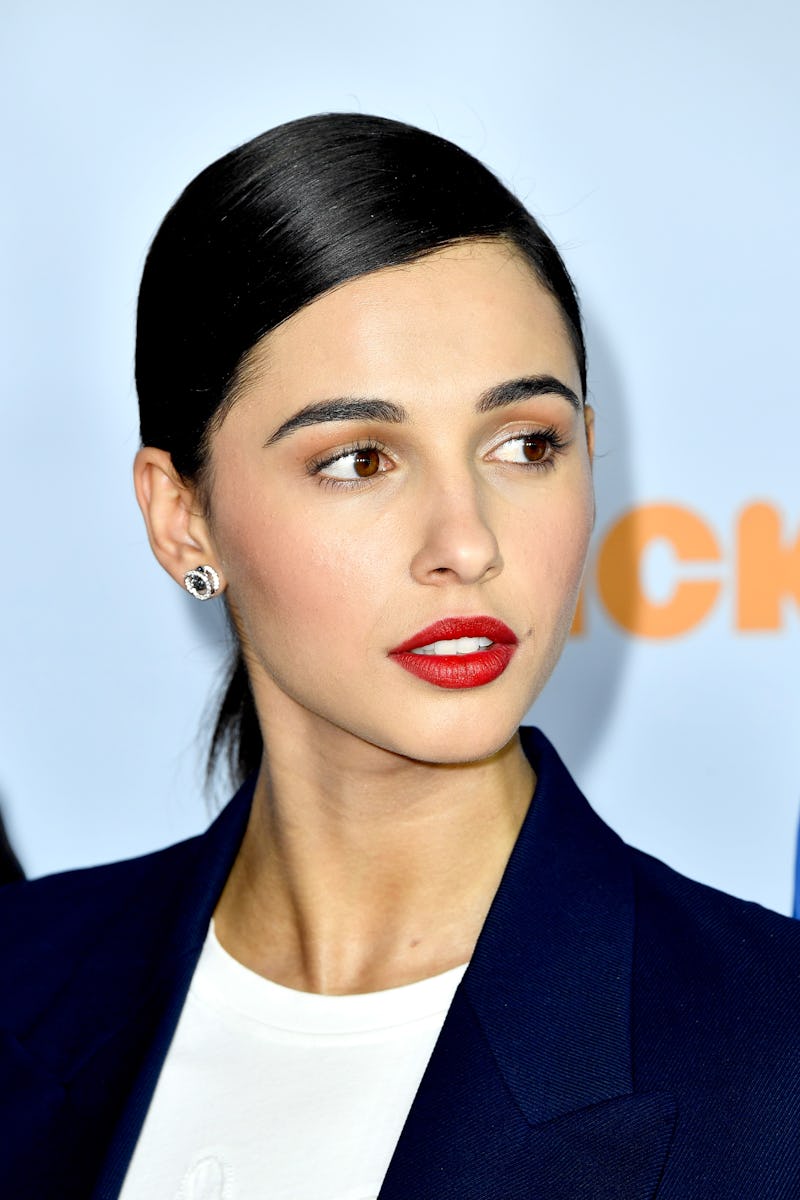 Frazer Harrison/Getty Images Entertainment/Getty Images
The excitement is building more and more for Disney's upcoming live-action adaptation of Aladdin, especially now that the film's leads were announced on Saturday. As reported by E! News, Disney auditioned over two thousand hopeful actors before finally picking Mena Massoud and Naomi Scott to play Aladdin and Princess Jasmine, respectively. Both actors are relatively new to Hollywood, though you'll know Scott from her recent role in the Power Rangers movie. Before landing the role of Jasmine in Aladdin, Scott played Kimberly, the Pink Ranger.
The 24-year-old starred alongside Becky G., Elizabeth Banks, and Breaking Bad's Bryan Cranston in the film, which was released in theaters in March. But playing the Pink Ranger isn't the only impressive role on her resume. The actress appeared in another Disney film, Lemonade Mouth, in 2011. The TV movie is about five high school students who start a band after meeting in detention. Scott plays Mohini "Mo" Banjaree, the band's bassist. The actor also has had a starring role in another Disney Channel series that aired in the UK called Life Bites and the short-lived series Terra Nova. Scott is also a talented singer who has released two EPs: Invisible Division in 2014 and Promises in 2016.
Scott definitely got a chance to show off her fighting skills in Power Rangers, but not too many details have been released about her role in Aladdin. In the cartoon, both Aladdin and Jasmine got themselves into many action-oriented situations, so it may be too early to say whether or not we'll actually get another chance to watch her showing off her heroic capabilities as Jasmine in this version of the film.
Either way, it'll definitely be a whole new world for Naomi Scott if all goes well once the highly-anticipated film finally debuts.