Naomie Harris Isn't One To Share About Dating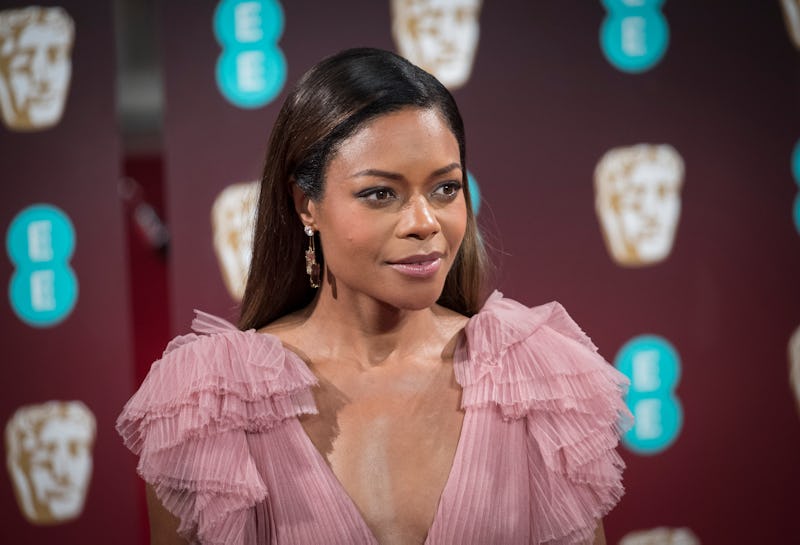 John Phillips/Getty Images Entertainment/Getty Images
English actor Naomie Harris has been in some incredible films throughout the years, having a part in two Pirates of the Caribbean films and in the James Bond films Skyfall and Spectre. She has been doing very well for herself, but it was her heart-wrenching performance as Chiron's drug addicted mother, Paula, in Barry Jenkins' Moonlight that has garnered her multiple award nominations. With her being a regular on red carpets this awards season, I've been wondering who Naomie Harris is dating, since my own curiosity often gets the best of me.
Harris is very committed to keeping her private life private and hasn't been vocal about any romance in her life throughout the years. According to the celeb dating site called Who's Dated Who, Harris reportedly dated a man named Peter Legler starting in 2012. Back in December 2013, the Daily Mail posted photos of Harris and Legler taken during a trip to Italy, and claimed they had already been dating for a year. The fact that photos with a reported boyfriend only came out after an alleged year of dating with no actual comment from the actor pretty much says everything you need to know about how Harris feels about having a relationship in the public eye: She's clearly not interested in talking about it or showing it off.
While the Who's Dated Who site claims that Legler and Harris might still be together, a 2016 interview with The Telegraph presumes that she is single as she hasn't been photographed with Legler since 2014. (Bustle has reached out to Harris' rep for comment, but has not yet received a response.) The interview also notes that she isn't eager to discuss her private life.
By all accounts, it seems like Harris is likely not dating anyone at the moment and is simply reveling in the immense success she is having in her career — as she should.