Natalia Veselnitskaya Is Reportedly The Lawyer Who Met With Trump Jr.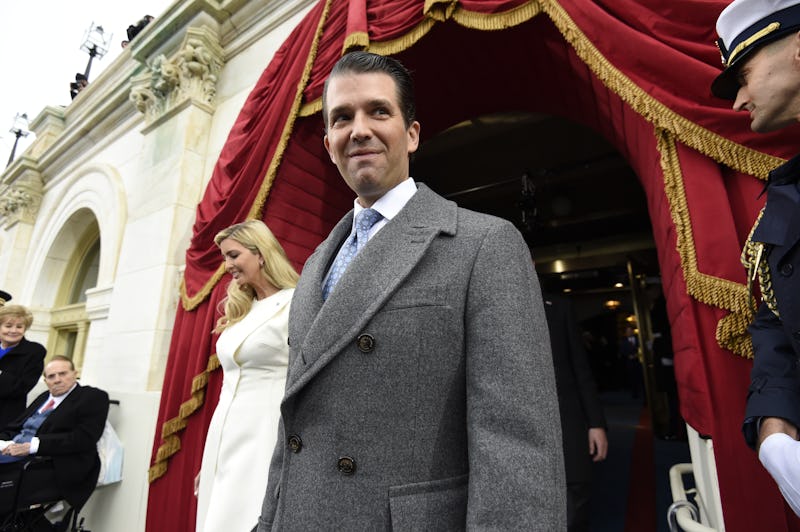 Pool/Getty Images News/Getty Images
On both Saturday and Sunday, The New York Times published reports regarding a June 2016 Trump Tower meeting between Donald Trump Jr. and Russian lawyer Natalia Veselnitskaya. Now, Americans concerned by the investigation into possible collusion between the Trump campaign and Russia (which the president has denied) are trying to get down to the bottom of what Veselnitskaya told the now-president's oldest son. That involves taking a look at her own background as well.
Veselnitskaya graduated from Moscow State Law Academy in 1998, and after working three years with the state prosecutor's office, she founded her own private legal firm called Kamerton Consulting. Most notably, her firm has represented a well-known Russian businessman accused of fraud. Ultimately, the man's company agreed to a $6 million settlement without admitting any wrongdoing. In addition, according to The New York Times, she's represented a senior state official's son, as well as government-owned businesses.
Her Facebook posts suggests she's conservative and opposes both the Women's March and the Obama administration. Furthermore, at least one of her interests line up with those of Putin: dismantling the 2012 Magnitsky Act, which allows the United States to deny visas to Russians believed to have been involved in human rights violations. In response to the act, Russia's president ceased all U.S. adoptions of Russian children, controversial in and of itself. In fact, Veselnitskaya is involved with Human Rights Accountability Global Initiative Foundation, an Delaware-based NGO that works to overturn the adoption ban.
On Saturday, the lawyer told the Times that she and Trump Jr. talked "nothing at all about the presidential campaign" and that she's "never acted on behalf of the Russian government." However, Trump Jr. claimed on Sunday that Veselnitskaya reportedly claimed to have potentially damaging information about the DNC and Hillary Clinton that could be "helpful" to the Trump campaign:
I was asked to have a meeting by an acquaintance I knew from the 2013 Miss Universe pageant with an individual who I was told might have information helpful to the campaign.
I was not told her name prior to the meeting. I asked Jared (Kushner) and Paul [Manafort] to attend, but told them nothing of the substance. We had a meeting in June 2016. After pleasantries were exchanged, the woman stated that she had information that individuals connected to Russia were funding the Democratic National Committee and supporting Ms. Clinton.
According to Trump Jr., the meeting turned out to be a dud as her statements on the matter were supposedly "vague." The president's son went on to state that he believes Veselnitskaya's intention was to primarily discuss the Magnitsky Act, which isn't that far-fetched of a claim considering her history.