Why 'Catfish' Fans Could Actually Play A Huge Part In Picking Nev's New Co-Host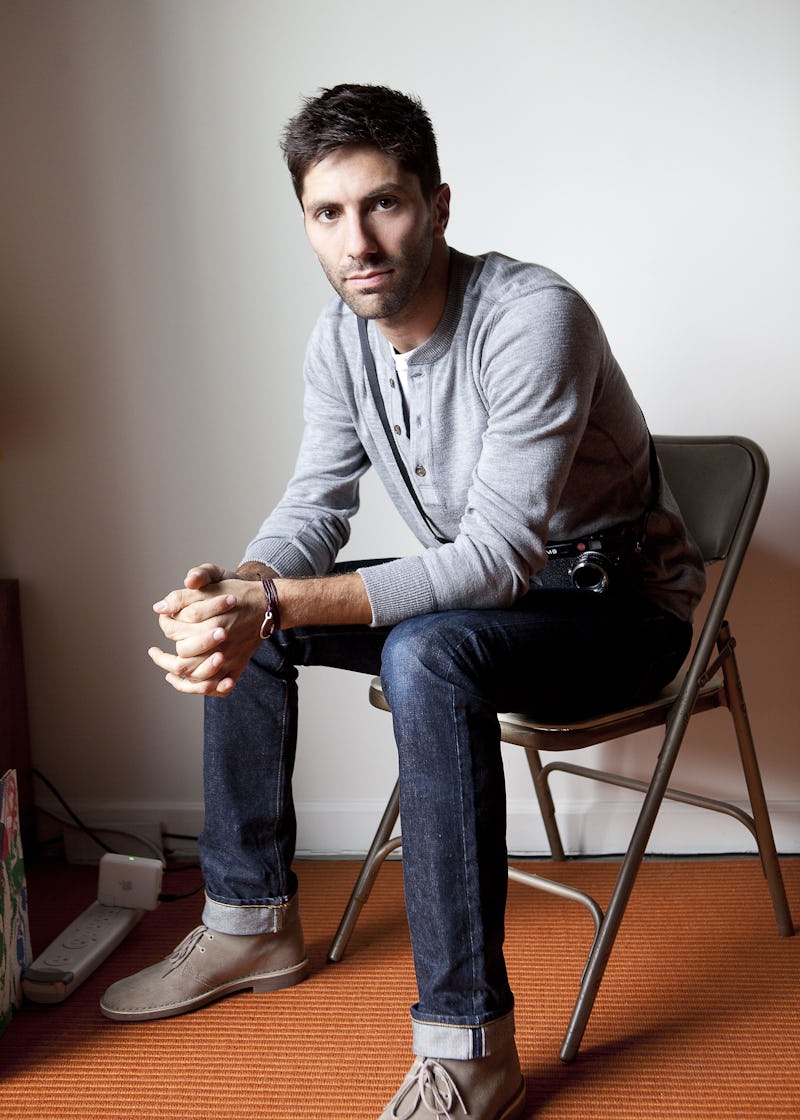 Ever since Max Joseph officially left his role as Nev Schulman's camera-holding, internet-sleuthing MTV sidekick, fans have been scrambling to figure out who Nev's new co-host is on Catfish. Nev's wife, Laura Perlongo, has filled in for a few episodes in the past, but with more episodes just around the corner, a permanent replacement for Max has yet to be announced. And whoever it ends up being definitely has some big shoes to fill.
According to MTV, Nev will, for the time being, be teaming up with a new person for each episode as he works to get to the bottom of the fishy situation of the week. "The search continues for a new co-host," he says in the season trailer, meaning none of the featured partners have made a full-time commitment to the show...yet. The network has also done a good job at keeping the identities of Nev's partners' under wraps; their faces are all blurred out in the promotional video.
"Tune in to meet each and every one of them," Nev says. "And let us know who you're liking ... because maybe, just maybe, one will stick around a little longer."
In an interview with MTV, Nev outlined some pretty strict ground rules and requirements for his new co-host. "You gotta be able to speak the truth and deliver it with an iron fist — but wearing a velvet glove," Nev said. "You know, a soft touch."
Many people have speculated that Laura will take over for Max. And although it would make sense for her to work on the show considering she and Nev have a young daughter — plus a son on the way — and Nev spends a lot of time traveling, many people had opinions about it.
Some people were on board:
Others were vigilantly against the idea:
Ultimately, Perlongo came forward about her position on Twitter after receiving many passionate comments on the whole situation. "I feel bad for whoever DOES replace Max cuz some stans out here crazy mean (not to mention sexist)," she wrote. "I filled in twice to help in a pinch. I'm just the rebound, not your new stepmom. Don't burn out."
This tweet from Perlongo suggests she won't be Max's permanent replacement, but no one can really know for sure at this point. In August, while Season 8 was still in production, Nev told Newsweek that his team was looking for "fresh blood" to step in. Perhaps a person that he would feel comfortable passing the reigns — err, fishing poll to after retirement.
"[It has to be] someone with some energy," he said. "We'd love to have a woman on the show. Anyone is being considered right now. Anyone and everyone."
Vanderpump Rules' Kristen Doute has made public her desire to appear on the show through social media. But Nev told Us Weekly she doesn't seem to be a good fit. "Kristen really wants to be on the show," he said. "I think she's almost … she's trying too hard."
He went on to say that Doute isn't the only celeb who's shown interest, but that the timing has made it difficult. "Chrissy Teigen was interested. Of course her schedule is impossible," he said. "And a lot of cool people who love the show who would love to come on, but it's hard, because we never know when our episodes are gonna happen."
To see who ultimately makes the cut, catch Nev and his new lineup of co-hosts when Catfish returns Nov. 28. It sounds like the fans could end up having a say in who stays after all.