Princess Eugenie's Wedding Will Be Officiated By A Very Familiar Face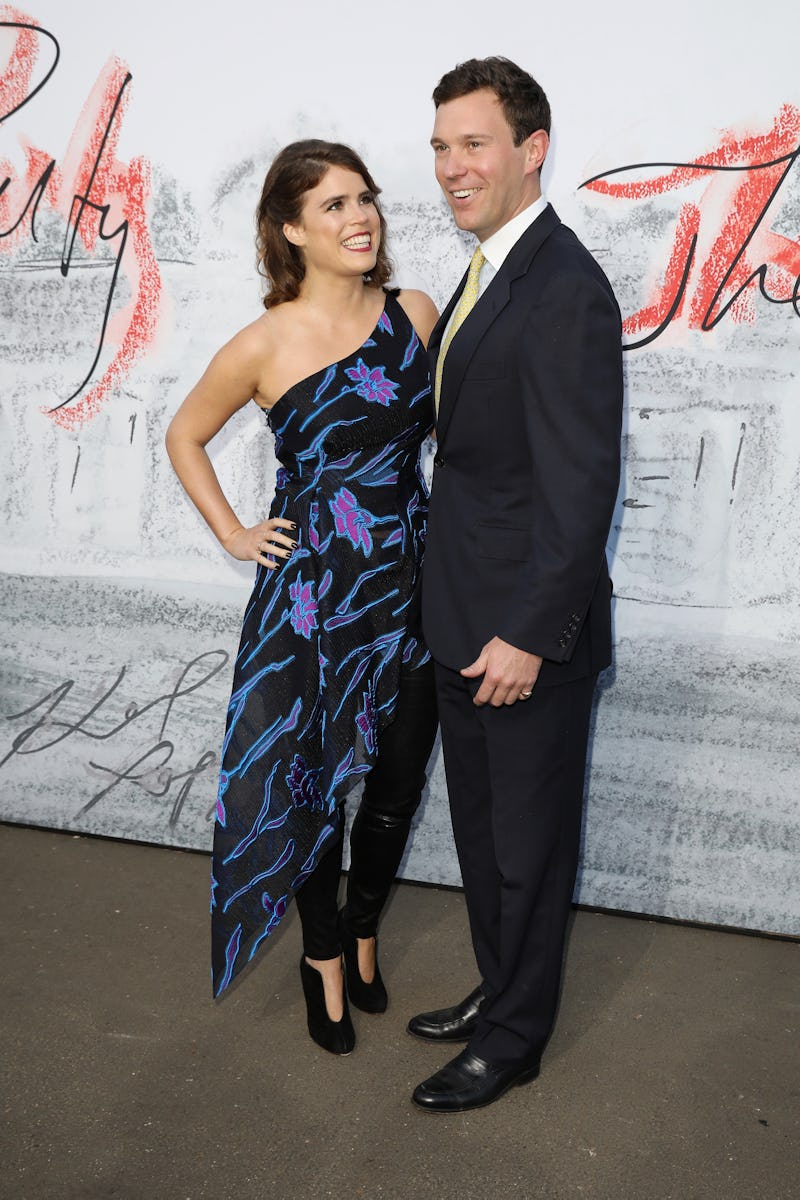 Tim P. Whitby/Getty Images Entertainment/Getty Images
This year's second royal wedding is almost here — October 12! — and while that's all good and exciting for the happy couple set to be wed, Princess Eugenie and Jack Brooksbank, it's also exciting for us royals fans, because we have a new wedding to look forward to. If you're royally obsessed with royal couples, you're probably wondering who is officiating Princess Eugenie's wedding, as that's one of the last tidbits of information that the Palace has kept under wraps . If you're trying to get a full sense of what the wedding will be like, not knowing who will be actually doing the whole marrying bit makes it pretty hard to picture. The officiator is essentially the most important person in the room, and the tone of the nuptials totally depend on who that officiant is, what kind of speaker they are, and what they have in store for the ceremony.
While we won't know certain things like what the Princess' dress will look like, how Saint George's chapel will be decorated, how the procession will go, or what kinds special details will be woven into the ceremony, there is a lot we can guesstimate simply from getting familiar with the officiant. Lucky fo us, in a recent press release from the Royal Palace, not only was the officiant reveled, but also a few other exciting ceremony details that certainly can help us paint a pretty full and romantic picture of the big day.
As per the press release, "The Dean of Windsor, The Rt. Revd. David Conner, will give the Address at their Wedding. The Dean will also officiate as the couple make their marriage vows." If that name sounds familiar to you, that's because Rt. Revd. David Conner also officiated Prince Harry and Meghan Markle's wedding service.
As for how Rt. Revd. David Conner's ceremony will differ from his last royal wedding, we won't know until we see it. And it's better that way, right? A little bit of mystery and suspense until the big day? Oh, about that: though this wedding won't be televised globally, that doesn't mean we won't get a chance to see it live on our TVs in America. TLC will be broadcasting the royal nuptials at 4:25 a.m., ET on Friday, October 12, and then again at 7:25 a.m. for those who woke up at 4 a.m. and then fell back asleep before even turning on the TV.
The Palace also shared with us that "The Archbishop of York, The Most Revd. and Rt. Hon. John Sentamu, has written a personal prayer for the Wedding Service of Princess Eugenie and Mr Brooksbank, which will be included in the Order of Service." While we have no idea what that personal prayer might include, we can easily assume that it will be impassioned and thoughtful, as Revd. and Rt. Hon. John Sentamu is known for his bold and open-hearted nature. Also reveled in the press release were some very exciting details about the musical aspect of the ceremony which includes two new hymns written by James Vivian, Director of Music St George's Chapel, orchestral performances by musicians from the Royal Philharmonic Orchestra and last but certainly not least, Andrea Bocelli will perform two pieces during the Service, because duh. It's a royal wedding, so there's bound to be an epic celeb cameo. Now that these extra details about the ceremony have made you extra excited to watch the royal wedding, set an extra alarm on your phone so that you don't miss your chance to watch it live!