Pharrell's Golden Globes Date Is A Powerful Figure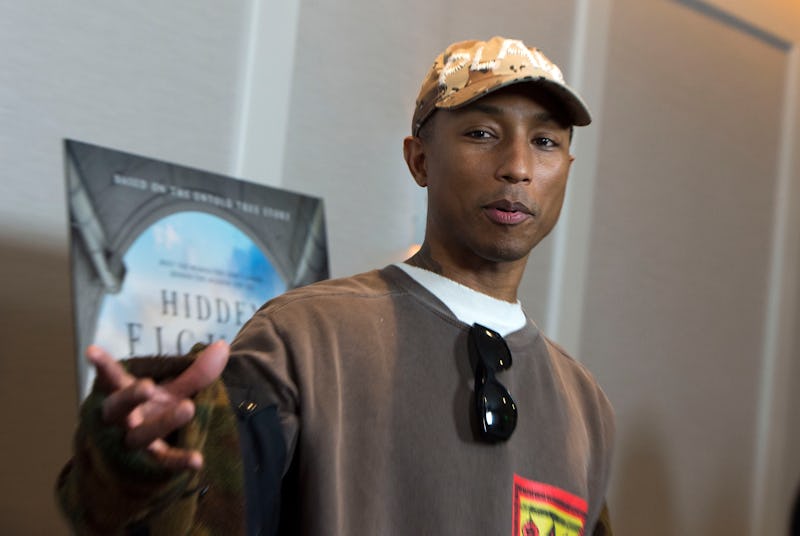 VALERIE MACON/AFP/Getty Images
One of the most exciting people to see on an awards show red carpet is always Pharrell Williams, due to the star's penchant for unique, mesmerizing clothing choices. The Golden Globes red carpet is no exception, but, in this case, people's eyes are more focused on the woman who is Pharrell's 2017 Golden Globes date. It turns out that the lucky lady is Mimi Valdes, the artist's creative director, and the duo make a striking pair on the red carpet.
According to her Twitter, Valdes is a creative director, writer, and producer, and she plays a big role in Pharrell's career. She's been promoting his film Hidden Figures and has posted several behind-the-scenes shots from screenings and other events related to the Globe-nominated movie. It seems that she's truly thrilled to get to play a part in the film's success and that of Pharrell, who both produced the film and provided the music, including the catchy song "Running."
Valdes has also worked on the movie Dope, which Pharrell produced, and she's also producing the upcoming film Roxane, Roxane. Clearly, Valdes is a busy lady, and being Pharrell's date to the Globes is just one of the many exciting opportunities she has in her career.