'Clique's Rachel Hurd-Wood Played Wendy In 'Peter Pan' & I Can't Believe It Either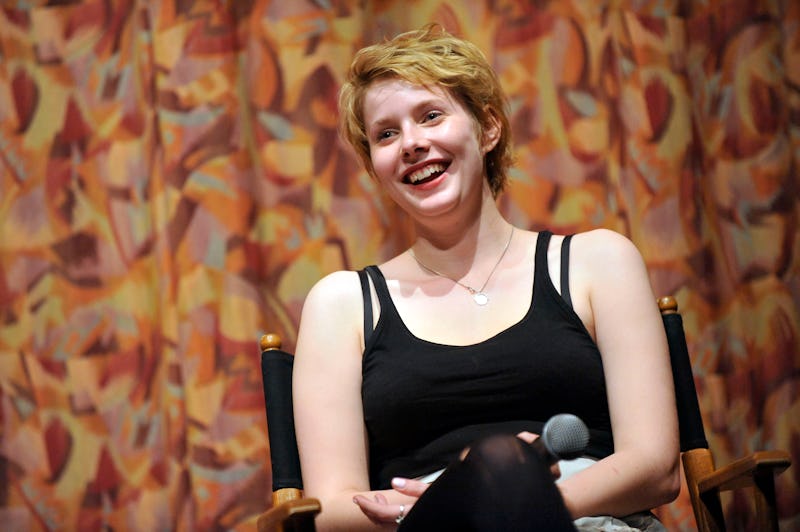 Toby Canham/Getty Images Entertainment/Getty Images
BBC3's Clique aka Skins meets Gossip Girl might one day be just as iconic as the two shows it resembles. Right now, since the second season of the show has only just begun, it's one of the most hyped about young adult shows at the moment. But don't write it off as just a 'teen' drama. If you've not seen it, the show follows a group of terrifyingly intelligent girls at a university, including 'Holly', who has a murderous best friend named Rachel. You may recognise the actress portraying her, but who is Clique's Rachel Hurd-Wood?
When Clique first started, viewers were quick to pick up on the show's likeness to one of Britain's most successful dramas, Skins, and there's good reason for that. The show's creator, Jess Brittain used to work as a writer for Skins, and she's brought her snappy dialogue and fascinating characterisations along with her. One of the show's most cutting characters, Rachel, is portrayed by Rachel Hurd-Wood. On the show, she's the slightly creepy, obsessive friend, but don't worry — that doesn't describe the actress who plays her.
If you can't quite put your finger on where you've seen her before, that's probably just a testament to how good of an actress Hurd-Wood is. Seriously, she's like a chameleon. She's played a wide variety of roles throughout her career, but she's probably best known for playing Wendy in P.J. Hogan's 2003 adaptation of Peter Pan. You also might know her for playing Sibyl Vane in the 2009 take on Dorian Gray, or maybe for her role as Carrie McKenzie in the high-octane action flick Tomorrow, When The War Began.
Hurd-Wood managed to impress casting agents right from the get go. When Hogan was originally casting for Peter Pan in 2002, he was searching for the quintessential "English rose," and he found it in Hurd-Wood, The Telegraph reported in 2003. She was nominated for several awards for her debut role, including the Saturn Award for the Best Young Actor, according to Revolvy.
When she's not acting, Hurd-Wood does a fair bit of writing, including for publications like The London Magazine, where she's written lovingly about the city she calls home. In an interview she did for the magazine back in December 2017, she said that although she's been "an actress for 15 years and a writer forever," she's now thinking about changing careers." Considering how good her performance is on season two of Clique, I'm hoping that's not still the case.
But from the looks of her Instagram, she has a fair bit on besides acting — including a super adorable baby and a pretty serious relationship. She also has a dedicated 'gram for her illustrations and cartoons, which you can find here. They're one part adorable, one part disturbing — a little like her character on Clique. Either way, they're a pretty fantastic look into the actor's mind.