Why This Las Vegas Performer Could Be A Threat On 'Big Brother'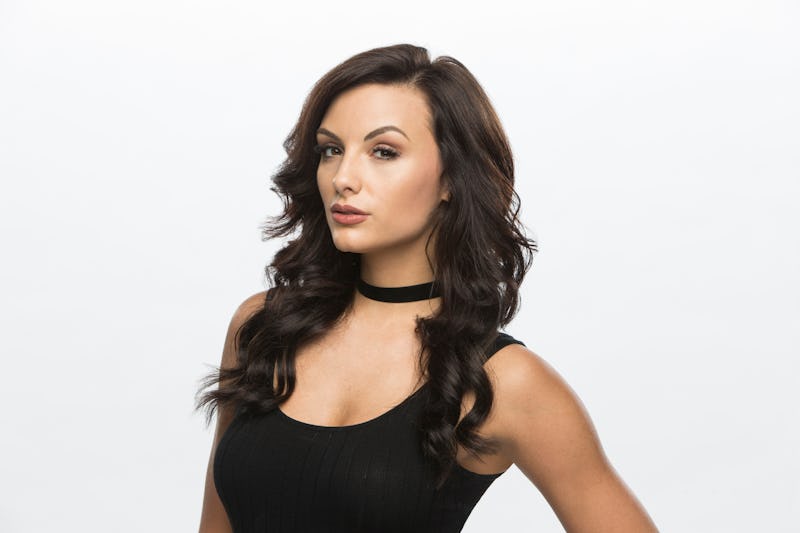 Sonja Flemming/CBS
Big Brother is about to mark an important anniversary. The reality series kicks off its 20th season on June 27, and it's safe to say showrunners have been extra selective with the contestants for this milestone. There are 16 brand new houseguests, all with unique and potentially conflicting personalities, and fans are likely eager to learn more and latch onto a potential favorite before the season even debuts. So let's look at one possible standout: Who is Rachel on Big Brother?
According to the official CBS cast bios, Rachel Swindler is originally from Hilton Head, South Carolina, and now works as a performer and entertainer in Las Vegas. Like (hopefully) most of the contestants about to appear in the house, she has a game plan in mind already. "My strategy for winning this game is to have a balance between my social and physical game," she said in the cast bio. "I already look physically threatening, so I want to try and downplay that as much as possible, at least in the beginning."
She also noted that she wants to lie relatively low and forge bonds and alliances behind the scenes so she has people on her side to help her reach the end of the road. "When necessary, I will win," she continued in the bio. "I want to make sure I align myself with the right people from the beginning that I can stay loyal to until (hopefully) the end."
As far as social media goes, there are already several Twitter accounts under Rachel's name. The page that looks most likely to be her real one is set to private mode, perhaps because of the secrecy surrounding the show. A different Twitter account under Rachel's name, which calls itself "official" in the bio, is busy hyping her up in the third person and posting links to an Instagram page under Rachel's name where one caption says, "Her account will be run by family and friends while she is away kicking some ass this summer!" Assuming the Instagram is legitimate, the Twitter page may be run by the same group of people, which suggests she's already got a strong support system on her side.
The Instagram doesn't reveal much about Rachel beyond her love of her dog and how excited she is to join Big Brother. She definitely has experience in the spotlight. Aside from her Vegas performances, one Reddit user has pointed out that it seems that Rachel has had stints acting in indie films. Among the credits listed on her IMDB page: playing herself on Big Brother.
Though her CBS bio doesn't specify what kind of performing she does, there are videos of Rachel Swindler singing on YouTube in Las Vegas venues. In an interview with CBS ahead of the show, Rachel says she can "sing, dance, act. I do it all."
Her outgoing nature is part of why Rachel thinks she'll have a leg up in the competition. "I'm planning on having a really good social game. I'm a very social person," she continued in the same CBS interview. "I'm able to connect a lot with a lot of different types of people, it's in my nature, it's my job. I also do a lot of brand ambassador work where I'm interacting with a lot of different people all the time."
Big Brother is always full of drama, competition, alliances and deception, but Rachel seems pretty ready for it. She said in the CBS interview that she's watched every season of the show from the very beginning, so she knows how this game is played. Perhaps her performance background will give her an edge when persuading people to keep her around until the end.