'Big Brother' Contestant Ramses Thinks He Has What It Takes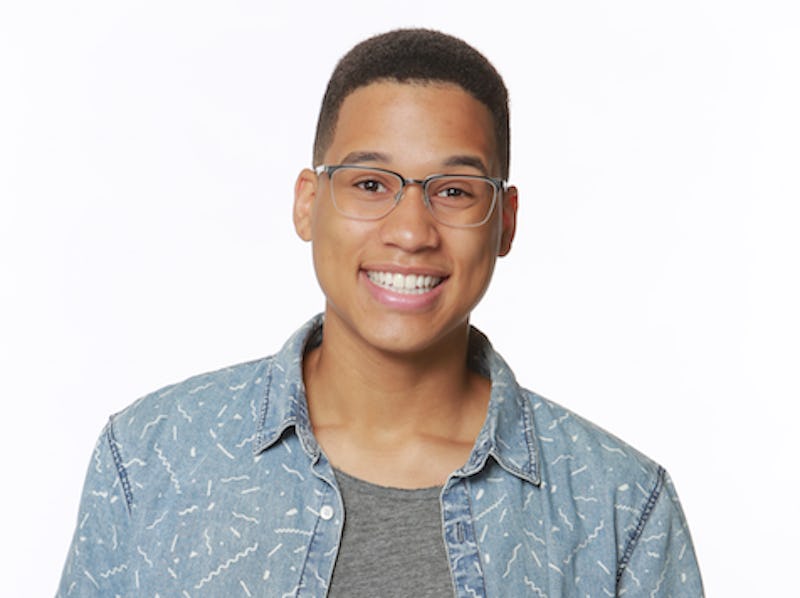 CBS
The cast of Big Brother was announced on Monday, and the contestants are an interesting bunch. There's a rodeo clown, a microbiologist, and a radio personality in the mix, so who knows what will happen. However, one of the most intriguing guests on Big Brother 19 is Ramses Soto, a cosplay artist determined to go all the way. This 21-year-old contestant is from Grand Rapids, Michigan, and he's pretty knowledgeable about the show. Like many BB contestants, he cites watching Big Brother as one of his favorite pastimes, and he believes fandom might just give him an edge in the competition.
Soto is an artist with an unconventional career. According to CBS' press release, he loves to channel his energy into cosplay, aka dressing up as characters from his favorite movies and TV shows. The costumes let him express his creative and nerdy sides, and he enjoys the challenge of making props and garments out of unconventional materials. His designs are more than just a hobby, and he also uses his skills in his career. In addition to his own cosplay creations, he contributes wearable artwork pieces for a local photographer and modeling agency. Only time will tell if Soto's crafty side will prove useful in the Big Brother house, though if he has any tricks up his hand-sewn sleeve, his obsession with the show is more likely to help.
In his introduction to the world, Soto wasted no time in revealing his strategy. He is a big fan of former contestant Dan Gheesling, and looks up to the reality star's ability to plan and manipulate the other contestants in the house. For those who don't recall, Gheesling won Season 10 and came in second on Season 14.
The cosplay artist has a plan of his own and intends to rely on his social skills to win. "The base of my strategy will be my social game, which I don't really think I need to worry about too much because for some reason people automatically like me as soon as they meet me," he told CBS. "I will use my young looks and fun personality as a shield for whenever I need to make a strong strategic game move. No one will expect me to be a strong minded and strategic player."
He plans on forming a secret alliance with another player from the other side of the house, as well cultivating an ally on his side. These players will be the stronger physical players, which he believes will make them a bigger target for elimination than himself. He even has a strategy for getting into the final three. He hopes an ally will keep him safe into the top four, and to ensure a place in the finale, he will then win head of household. This plan relies on fellow housemates underestimating him until he's in this place.
For Soto's competition hopes to come true, the rest of the cast will need to take a liking to him. However, with his quirkiness and positivity, this shouldn't be an issue for him. His life motto is "Be spontaneous, take risks, laugh and respect others." When he heads to the house, it might just be in kangaroo onesie pajamas. Some other facts about the contestant include that he spent his childhood in the Dominican Republic, he recently came out to his brother, and when you poke his cheek his lip twitches.
Even with Soto's Big Brother obsession, this season should be a pretty even playing field. There are no vets coming on to the show; every houseguest is a new face, which means anything could happen. The premiere of Big Brother 19 will air on Wednesday, June 28th at 8 ET/7 CT on CBS. Tune in to find out if Soto's master plan will work.