Get To Know Raven Walton From 'Big Brother 19'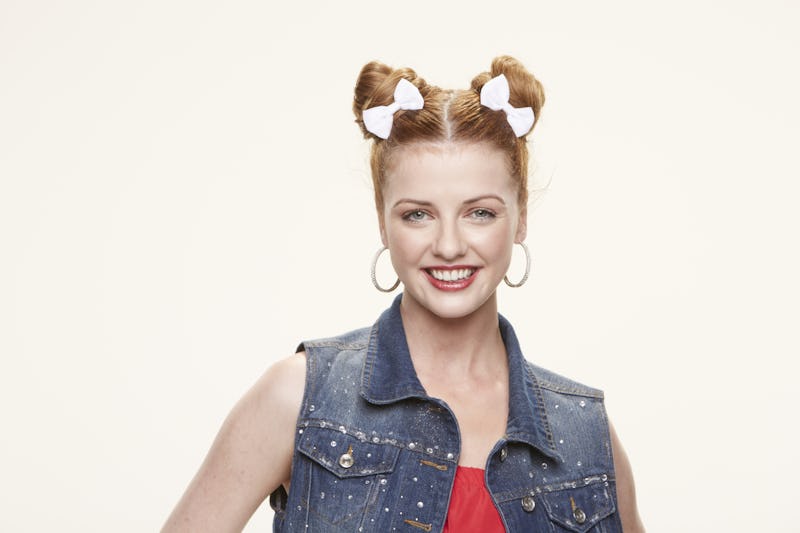 Sonja Flemming/CBS
I'm a big fan of big fans who play their favorite reality TV show game, which means I love Big Brother. This summer, a group of strangers will move into the Big Brother house and compete for half a million dollars and the ultimate bragging rights. Raven Walton is one of the fresh faces packing up her belongings, saying goodbye to her friends and the world and moving into the Big Brother house. A huge fan of the show and a competitive lady, Raven is ready to take on the game. It's time to meet Big Brother season 19 competitor Raven Walton.
While the cameras just started rolling, the Big Brother 19 cast has been born into the world through bios, pre-game interviews and social media. Fans eager to find folks to root for and even root against, are reading up on the new competitors. Raven has plenty of information out on the interweb both on her Instagram and her recently released interviews. So, let's dive into the 23-year-old dance instructor's life and see what we can learn. From what I've found, she's got a lot of quirk and sass and definitely has a competitive spirit.
1. She's A Huge Super Fan
Raven has not found herself in the Big Brother house by chance. She's a Big Brother super fan! In a pre-game interview with CBS, Raven describes what a big fan she is of the show. She says, "Huge fan. I started watching when I was like 11 or 12 with my mom. She introduced me to the show. And then I was immediately addicted." Hopefully her fan status will make the fans love her and give her the game knowledge to win.
2. Physical Threat In A Tiny Package
When asked in a pre-game interview if she was a physical threat or mental threat, she confidently said both. Despite her small frame, her competitive dancing has kept her in tip top shape. Don't count her out of winning competitions. If she can leap across a dance floor, she most certainly can physically beat out the competition.
3. Open To Love
While not actively looking for love, Raven is open to finding a fellow competitor to partner up with. Her ideal mate is also outgoing, loves life and is quirky to boot. Raven is very vocal about the fact that going into the house she is "single as a Pringle." The snack food is notoriously single.
4. She's Got Moves
Raven is both a dancer and an instructor to young dance students. I've found her Instagram and deem Raven, "quite talented." Besides dance moves, Raven is ready to start pulling the strings with some game moves in the Big Brother house. Raven wants to be sneaky and behind the scenes. She doesn't just want to sit on her bum by the pool. She's ready to play.
5. #PacerPower
Raven has a stomach pace maker because of a rare disease. Raven shared in a pre-game CBS interview how her struggles have impacted the way she views things.
I have a stomach pace maker. So my hashtag is #PacerPower... You can actually see my pacer in my stomach, it's kind of neat. I have a rare disease called gastroparesis and that's why I have a stomach pacemaker. It gave me a second chance at life. And it's my second heart... I'm very thankful. And that's why I'm such a happy person. I love life.
Raven will surely be a role model to some with her positive attitude in the face of challenges.
6. Ghost Hunter
In her pre-show CBS bio, Raven revealed that she's the "leader of an all-female ghost hunting group." This is just awesome.
7. Arkansas Quirk
The 23-year-old dance teacher was born in DeValls Bluff, Arkansas and still lives there today. She speaks with a a bit of a southern twang and fancies herself to have #SouthernCharm.
8. This Isn't Her First Reality Show
In a surprising twist, Raven posted this throwback to another reality show she tried for. As a dancer with a lot of personality, it's not surprising that she tried her luck on So You Think You Can Dance. I couldn't find a ton about Raven competing on the dance show but the proof is in her audition number. Hopefully she makes it much farther in the Big Brother house than she did on So You Think You Can Dance.