Who Is 'RHONY' Newcomer Tinsley Mortimer?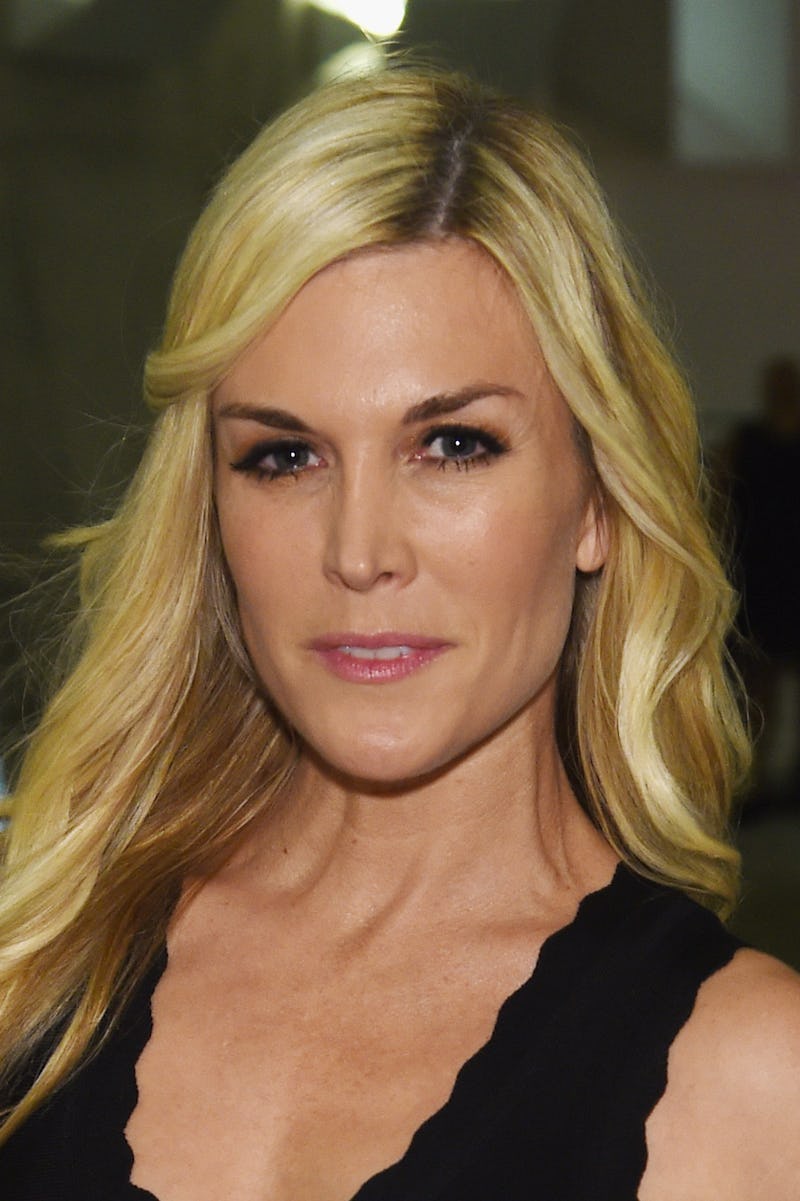 Dimitrios Kambouris/Getty Images Entertainment/Getty Images
It's almost that time! As details begin to slowly emerge about the upcoming season of Real Housewives of New York, I have to say I'm pretty excited to hear that many of my faves will, in fact, be returning to the show. But, to be totally honest with you, I'm really most interested in learning more about the newcomer, Tinsley Mortimer.
I mean, of course, it was really easy to get the info, we all know that it doesn't take much effort to get to the details on someone's life these days. But after a simple Google search of Tinsley's name, I was surprised to find that there were easily hundreds of stories to choose from. With just a quick gaze of her Wikipedia listing, I learned of Mortimer's background as a New York-based socialite, author and television personality. However, after catching a glimpse of her photo that I slowly began to recognize the familiarity of Mortimer's face. That's when it all of a sudden it hit me.
You see, Tinsley's really no stranger to reality TV scene, at all. Prior to joining this season's cast of RHONY, the now 41-year-old entrepreneur once starred in her very own reality series, High Society, back in 2010. Unfortunately, though, she would find her first foray into the genre to be very brief, with High Society being cancelled after just one season on the CW. But thanks to her new gig with Bravo, it appears that Mortimer is back and ready to capture the small screen once again.
During a recent chat with E! News, Real Housewives executive producer, Andy Cohen, gushed about the upcoming Season 9, and spilled a few juicy tidbits about the newest addition to the RHONY cast. He says,
"She was an it girl in New York City, that we had all heard about, read about, seen photographed that kind of fell on harder times and is now moving back to New York, trying to build her life up ... So, it's interesting to see how she rebuilds her life."
Just to elaborate a bit on Cohen's account of Tinsley's past, it's definitely worth pointing out that Mortimer was once the most photographed socialite in New York City, just a decade ago, making appearances on Gossip Girl, while starting a purse line and snagging a gig as beauty ambassador with Christian Dior cosmetics – complete with her very own shade of lipstick prior to falling on hard times, according to Page Six. However, despite the past drama in her personal life, it appears that Tins is now back and ready to reclaim her position in the spotlight.
From the sounds of it, Tinsley will certainly be an interesting addition to the NYC fold. I'll definitely be tuned it to see what kind of excitement – and you can bet there will be plenty – she will be bringing to the big apple franchise.