You're Going To Want To Book This Bachelorette Party Planner Like, Yesterday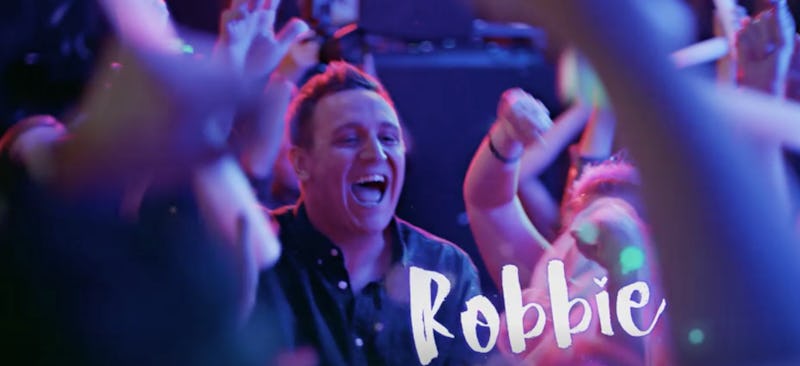 CMT
In the age of Instagram, you can't just have a party. You have to have THE party. That's where Robbie Goldsmith's Bach Weekend comes in. The company helps future brides and grooms plan their perfect bachelor or bachelorette party in the nation's hotspot for partying Nashville, Tennessee.
With such a premise, it was honestly only a matter of time before Robbie and his team landed a reality show about the shenanigans that go on with planning the most raucous part of a wedding. Thanks to the genius producers of Jersey Shore and the CMT network, the new series Bachelorette Weekend will let viewers see behind the curtain of Bach Weekend and meet the team that puts these wild events together.
According to his LinkedIn profile, Robbie started this company in 2012 and it's been going strong ever since. As you can imagine for someone whose profession is to throw parties, Robbie isn't a regular CEO, he's a cool CEO. His bio on the Bach Weekend site has only one fact about him: "Played pro paintball for 5 years." Because, you know, of course. He's even been written up on Paintball media sites (yup, they have those) where he bragged that he missed two high school proms to play paintball. What a dude.
Pro paintball days behind him, the 29 year old is a tried and true entrepreneur now. In addition to founding Bach Weekend, Robbie started digital marketing agency Hustle Media and a team building service called Rocket Experiences. His CMT bio says that he thinks of himself as "the 'idea guy,'" and his three companies show he's not short of entrepreneurial thoughts.
His bio also reports that he's the type of CEO who will "say whatever is on his mind (which isn't always appropriate)" and has a staff made up of mostly women because he "loves being surrounded" by them. So, yeah. There's that. He seems to thinks pretty highly of himself and all of his opinions. He readily describes himself as "charismatic." And because of all that, he's sure to make great TV.
There are some things about him that may rub audiences the wrong way, but he isn't always showboating. For example, his website lists both his successes and failures, which is not always an easy thing for a CEO to do. "Some worked and some didn't but I learned a ton," he wrote on his site, where he listed Rake Digital Media and something called Great to Be A Vol as among his failures.
One of his successes is obviously Bach Weekend, which has been going strong for years, and it now poised to get a reality TV bump. "We really hope it shows people that there is a better way to do a bachelor or bachelorette party," Robbie said in an interview with the Nashville Business Journal.
The show will document Robbie and his team as they plan their extravagant parties which last for 48 hours (I'm tired just typing that). The company's site excitedly proclaims that their only intention is to give their clients "the BEST. WEEKEND. EVER." If you want to see what all the fuss is about, check out Bachelorette Weekend on CMT August 2 at 11 p.m. ET.