9 Ideas For A Royal-Themed Bachelorette Party Based On Actual Royal Traditions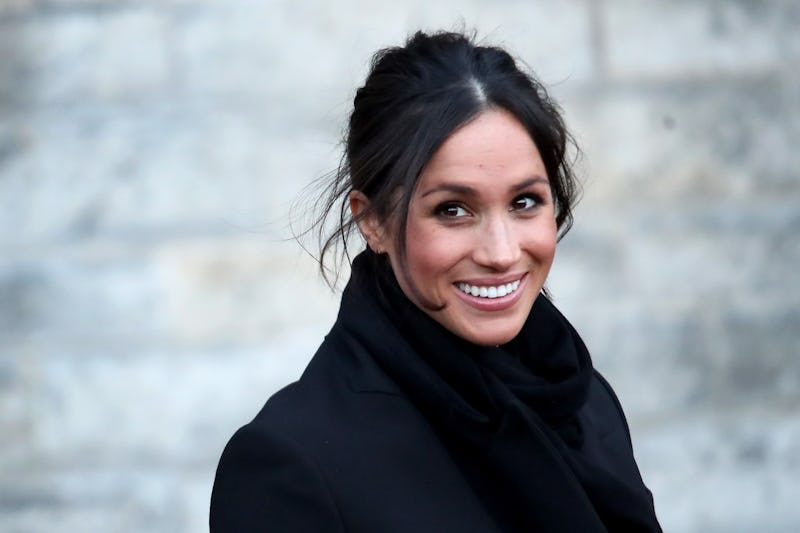 Chris Jackson/Getty Images Entertainment/Getty Images
Engaged? I bet you're fantasizing about your wedding day already — arriving in an expensive car, while thousands of onlookers cheer and the press takes photos, and you make your grand entrance with your 10-foot train trailing behind you before getting married and taking off in a horse-drawn carriage... Oh no, sorry. That was Kate Middleton. But wait! Even if you're not having the royal wedding of your (... and my) dreams, you can still channel your inner princess with these royal-inspired bachelorette party ideas that any bride-to-be can pull off, no matter the budget.
We're all in a bit of a wedding craze right now, what with the quickly approaching nuptials of Prince Harry and Ms. Meghan Markle — who I will henceforth refer to only by their celebrity name: Harkle. It's the stuff fairytales are made of: a prince met an actress through a mutual friend. Prince and actress traveled the world, fell in love, will probably make adorable babies, and the rest is history. Le sigh.
Let's be clear about one thing: every love story is a fairytale. Still, we can't all be royalty. If you want to celebrate your impending nuptials with a royal flair, though, try some of these.