Roisin Conaty May Have Never Broken Into Comedy If It Weren't For This One Moment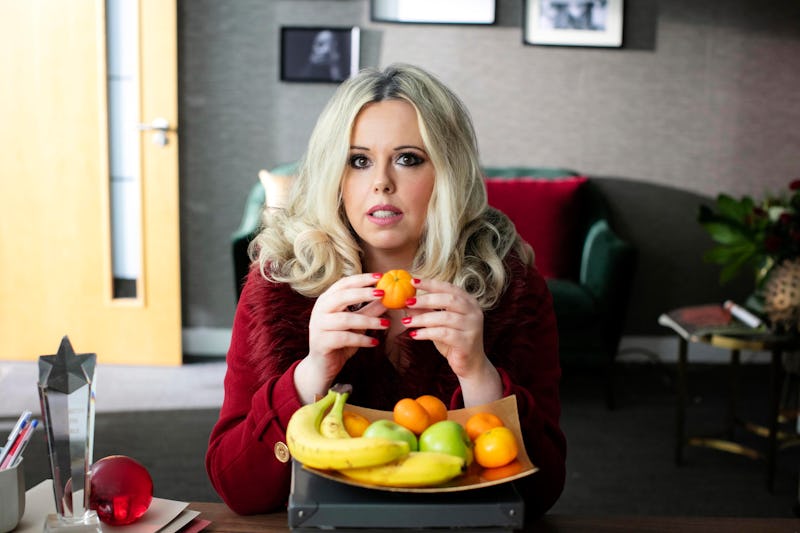 Channel 4
The second series of Channel 4's GameFace has arrived, and viewers are welcomed back into the world of aspiring actor Marcella Donoghue, along with her often chaotic surroundings. The second season will follow the character of Donoghue as she attempts to climb further up the acting ladder, and the cast of the Channel 4 sitcom is led by comedian Roisin Conaty — who also writes and directs the series. But who is Roisin Conaty? Here's everything you need to know about the GameFace creator.
According to the Irish Independent, Roisin Conaty is a comedian and actor from Camden, London. Although born in England, Conaty is of Irish descent, and spent much of her childhood in the country. The GameFace star's comedy career first began at the age of 24, after previously working in various retail and office-based jobs. It was actually Conaty's close friend who first got her into comedy when they signed her up to take part in a stand-up gig at The King's Head in North London — and the rest is history.
According to the comedian's official website, Conaty's has previously starred in BBC Three's Impractical Jokers, Channel 4's Mandown, the BBC's Russell Howard's Good News, and much more. The actor is also no stranger to radio, and back in 2012 Conaty hosted her very own one-hour comedy special on BBC Radio 1, titled Roisin Conaty's What If?
As mentioned previously, Conaty recently reprised her role as Marcella Donoghue in the second series of Channel 4's GameFame. According to the Express, the new season will consist of six episodes, and follow Marcella as she navigates romantic interests, and personal and professional problems. Appearing alongside Conaty in the series is actor Damien Molony as driving instructor Jon, Karl Theobald as therapist Graham, Caroline Ginty as flatmate Caroline, Dustin Demri-Burns as ex-boyfriend Simon, and joining the cast is Eliot Salt, who appears in the series as a student therapist.
During an interview with the British Comedy Guide, the show's lead star Conaty — who also wrote the series — revealed that series two picks up "pretty much from the end of season one," and opened up about how it feels to star in her very own TV sitcom. During the interview, she revealed, "I love it, getting the chance to write and perform your own stuff, with a huge team of people creating that world for you, is truly magical," and went on to add "I really enjoy it. The characters are all my babies, and I feel protective of them all. There's nothing like watching it all come together in an edit, and thinking 'Oh my God, this thing that I wrote in my pyjamas now seems real'."
As reported by the Express, the show's second series saw GameFace graduate from E4 to Channel 4, and when speaking about the sitcom's new home, Conaty said, "It feels a bit more exposing. My mum will watch it, she doesn't know what E4 is. She does call the show FaceTime as well."
Well, I'm glad to see this brilliant comedy being introduced to a whole new audience, and if you're still late to the GameFace party, you can catch the new series on Wednesdays at 10 p.m. on Channel 4.