'Are You The One?'s Host Is Also Its Biggest Fan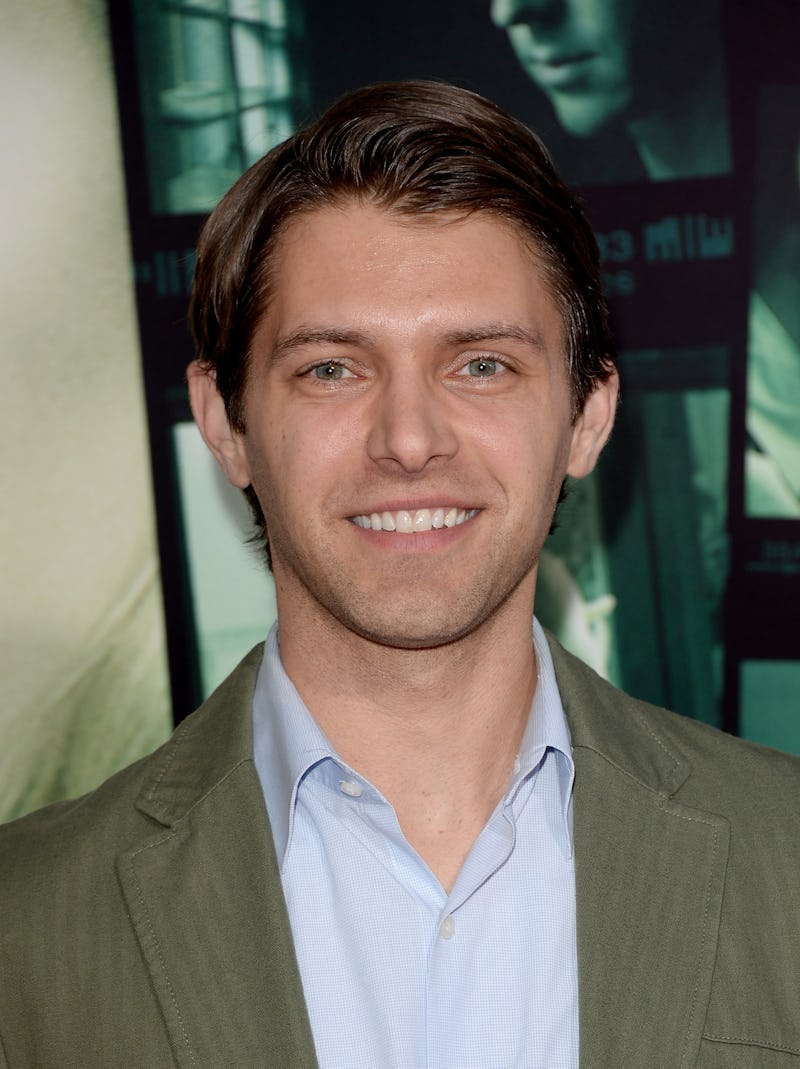 Jason Merritt/Getty Images Entertainment/Getty Images
With its four seasons in three years, MTV's Are You the One? has certainly created some memorable reality TV show moments, if not quite as many successful couples. But the show is returning for its fifth season on Jan. 11, and the truest believer in its process might be the Are You the One? host, Ryan Devlin. In addition to his job explaining the frequently complicated rules of the MTV reality series, Devlin is an experienced actor who's worked consistently in film and TV. But in between roles, he has become the face of MTV's new franchise, and he's both been the show's most intense cheerleader and, often, the person blamed by the cast for whatever grievances they might have with how it turned out.
While Devlin's role as host of Are You The One? brings to mind the biggest, most famous reality TV host of them all, I don't think he actually has that much in common with Chris Harrison (Bachelor host, ABC guru, voice of television's most memorable series). Instead of being a polished showman, Devlin shows a ton of enthusiasm for his series' mathematic approach to finding love through a combination of guessing, process of elimination, and, of course, a little bit of attraction. And while you'd expect any game show host to be supportive of his gig, Devlin seems to have some genuine passion for Are You the One?
In an interview with People before the fourth season premiere, Devlin gushed about how much he loved the cash bonus offered to couples who were able to guess their perfect matches right away. As he explained, "To have a quarter of a million dollars on the line right out of the gate, it forces these women and men to have real, meaningful, deeper conversations and try to figure out: Is there a $250,000 connection there?" However, he did specify that he's not given the perfect matches before filming, so when he gets stern with the cast, it's just because "they're being dumb and getting in their own way."
Devlin himself is married to screenwriter Kara Holden and though he's no longer looking for love himself, in a Reddit AMA from 2014, he said that he hasn't forgotten what it's like to be in their shoes. "I remember that I was just like them (minus the impressive tolerance for Fireball shots) so I give them some slack," he said and added, "I though[t] many women were The One and got my heart broken more than a few times. Fortunately[,] I finally DID find The One and everything became much clearer."
Before he began hosting AYTO?, Devlin's biggest acting roles were playing Seth on Brothers and Sisters, as well as Smith Frank on Cougartown. He's also had plenty of other, smaller roles on lots of TV series ranging from goofy comedies to serious dramas.
More recently, he played Michael's brother on Jane the Virgin, a role he'll likely resume at some point in the future given how much Jane loves to reveal big secrets, add evil twins, and make even the smallest roles pivotal in ongoing storylines.
But while he's waiting to get that call from The CW, Devlin really seems to love hosting Are You the One? And he may not be much like Harrison, but that doesn't mean he won't become the next big reality TV host.