Sarah Herron's BF Isn't Just The Reason Her 'BiP' Days Are Over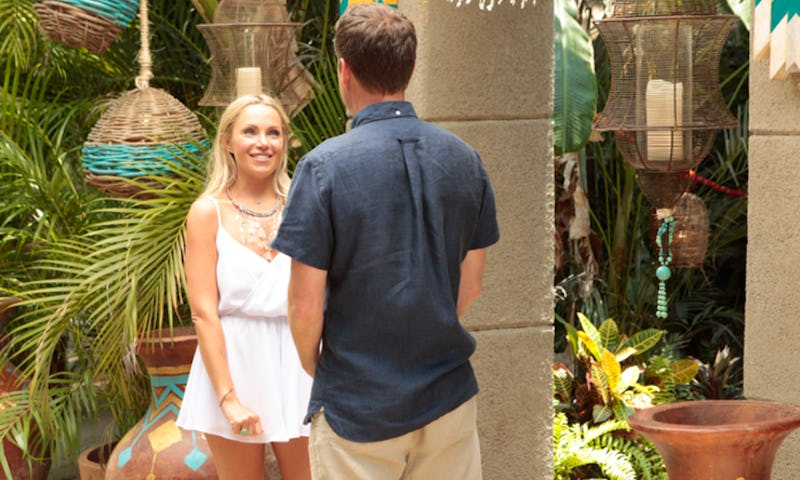 Rick Rowell/ABC
It's going to be weird watching Bachelor in Paradise this summer without Sarah Herron. She has become such a staple of the cast and has always been someone to root for. The fandom is probably happy for her, though, because the reason she's not coming back is because she's in a relationship. It would have been way better for the viewers if she found love on TV instead of in real life, but the fans can deal. It's just going to take a little bit of research to get up to speed on who Sarah Herron's new boyfriend is.
Herron revealed that she will not be returning for BiP by posting an Instagram with a photo of herself and her new boyfriend, Dylan Brown. The reality star wrote, "Happily not returning to Bachelor in Paradise this summer. #ParadiseFound #Sarahdise #adventurebuds ...but I will miss Jorge." And I'm sure that Jorge will miss you, too, Sarah... just like the rest of the viewers.
It's great that Herron has a boyfriend now, but it just sucks that we can't watch her relationship play out on reality television. Thankfully, we can learn a thing or two about her new man courtesy of social media.
Other than dating Herron, Brown has nothing to do with Bachelor Nation and that's probably for the best. Herron has only posted one photo with him so far, so there isn't a ton to stalk. Plus, she hasn't appeared on his Instagram... yet. I'm sure she will though at some point since Brown is a photographer, according to his Instagram bio.
In addition to being a photographer, it sounds like Brown is a super active person. According to his website, he "found fulfillment in extreme sports, pursuing any and all excuses to get out and explore."
The "About" section on his site reads, "I still have that same passion for the outdoors, especially mountain biking and skiing, but after six years in the newspaper industry, my focus turned to the under-represented, undiscovered people and places of the world. I have traveled to far reaches of the world to document world disasters, culturally rich (and changing) locales, and unique and beautiful landscapes."
If you follow Herron on Instagram, you know that she is always doing something adventurous outdoors, so this definitely something she and Brown have in common.
If you really pay attention to Herron's posts on Instagram, you probably noticed that she's given Brown a bunch of photo credits in her recent pics, so obviously they are enjoying some adventures together.
Now I just hope that this dude is the one, because I feel like Herron is too special to go on BiP for a third time. We will all miss watching her, but I don't want her on these shows anymore unless she's the one handing out the roses every week.