The Star Of BBC's 'Clique' Has Had The Most Unexpected Start To Her Acting Career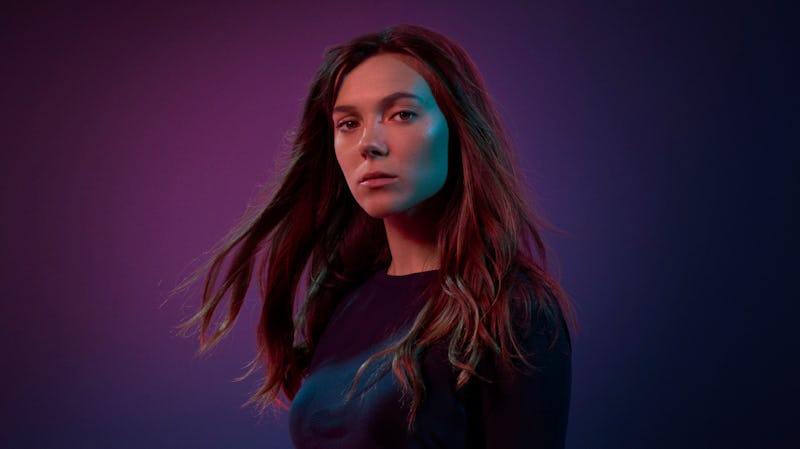 Clique/BBC
This season's hottest teen drama is a hell of a lot more than your average and guess what, it is set in and made in the UK. Clique is in its second season, but who is Synnøve Karlsen? Because judging by her performance in Clique, viewers are likely to be seeing a lot more of this talented actor.
Glasgow born Karlsen is a relative newbie to the TV world. Yes, season one of Clique was her first TV role. Not that you would believe it but, speaking to the BBC the actress said, "This was actually the first TV script I ever read. And I got handed it and I didn't expect even to be going up for the part so I just read it and I just sort of got her. Just because I really related to a lot of things that was going on with her in the script, and sort of understood where she was at".
Since that first TV role, she has proven that she is here to stay, starring in Netflix's Italian historical period drama with bodice ripping vibes Medici The Magnificent as Clarice. And Isn't that like every actor's aim? Get yourself in a flipping period drama babes, become a ubiquitous British actor. Pretty cool when it is alongside actual living legend and King Of The North, Ned Stark, I mean—Sean Bean.
So what is this show Clique? If you haven't watched it, you are in for an absolute treat. Described by some of a mash up of Skins and Gossip Girl (!), this female-led student drama hits the nail on the head. What nail I hear you ask? Well, growing up. The transition into adulthood, or relative adulthood.
Clique is written by Jess Brittain, who was on the writing team for the iconic Skins, a drama that was a darkly beautiful look at the life, relationships and general chaos of a group of sixth form students. Brittain's writing has graduated and gone to university. Edinburgh University to be precise. In the new show, Karlsen's character Holly sees her best friend Georgia (Aisling Franciosi) become embroiled in a sinister and exclusive group of elite women called the Solasta Women's Initiative, led by their creepy lecturer Jude McDermid. They find themselves in a dark, scary world, with Holly desperate to save her best friend. Leaving them changed forever.
In an interview with the Radio Times, the show's writer Brittain discussed her ongoing fascination with the difficulties faced by people in their formative years, explaining that it is largely because she is still processing her own younger years. She told the publication, "I'm still not over them. I still feel vaguely quite shell shocked by how hard I found uni. Those years were so important and torrid, it's given me the opportunity to unpack it a bit and finally look at it with a bit mote objectivity. It just feels like the most important things that have happened to me in my life have been at that age. That's where the preoccupation comes from."
Karlsen's portrayal of Holly, an accidental sleuth, is everything you need from a thriller and will keep you on the edge of your seat (or bed) from start to finish.
Clique is available in the UK on BBC Three iPlayer from 10 November, and in the U.S. on Wednesday at 10 p.m. ET/PT on Pop TV