Who Is Tobias Church On 'Arrow'? The New Season 5 Character Will Be A Major Foe For Oliver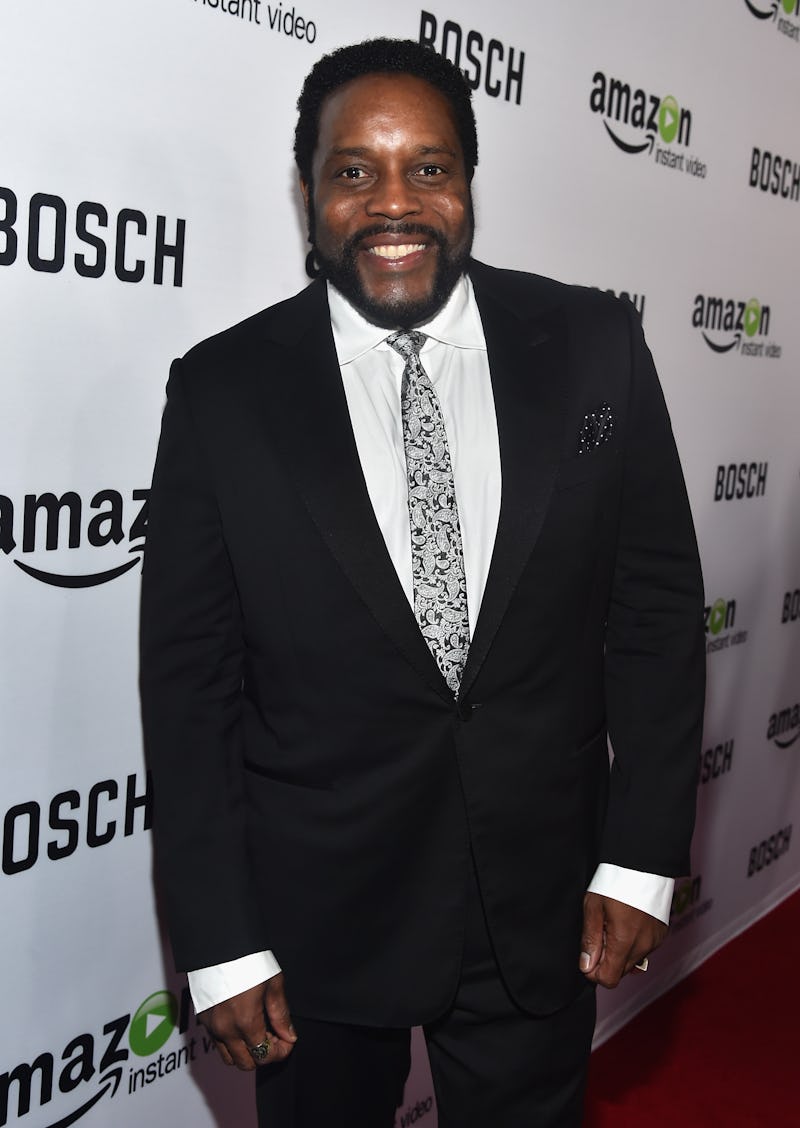 Alberto E. Rodriguez/Getty Images Entertainment/Getty Images
Oliver is getting another powerful villain to fight against in Arrow Season 5. After defeating Damien Darhk and the rest of the H.I.V.E., Oliver likely thought Star City might finally be safe from dangerous people, which is where new character Tobias Church comes in. But who is Tobias Church exactly? While most of Arrow's villains have been based on DC Comics bad guys, but as far as I can tell before the season premieres, this isn't true for Tobias. Yes, he's generally similar to a lot of other DC gangsters, like the Kingpin, but his name has never appeared between the pages of a comic book, making his role in Arrow and eventual fate somewhat uncertain.
What is clear about Tobias Church is that he's supposed to be scary. According to TVLine, a leaked casting call for the upcoming season included that Church was supposed to resemble iconic The Wire villain Stringer Bell, calling him "an apex predator" and referencing the way he "cuts his way through the shadows." That "cut" quote might mean that even though Church isn't a comic book villain, he has some kind of iconic or unique weapon, perhaps a blade or a knife, or that he's simply always a few steps ahead of his foes. Chad L. Coleman, who actually played Cutty in The Wire, looks like he's taking inspiration from his former costar.
Either way, both Oliver Queen, Star City mayor, and Green Arrow, do-gooder, will want to keep Church from taking over the city. And it should be a bit of a shift from previous seasons, because according to Stephen Amell's interview with Variety from earlier this year, Tobias Church likely has no superpowers. Stringer Bell didn't have any superpowers, either, but that certainly didn't stop him from being a major threat to the rest of Baltimore.
One of Bell's biggest qualities was his desire to be a "legitimate" businessman while running Avon Barksdale's underground drug empire. From forcing his crew to attend weekly meetings to taking business classes at a community college, Stringer was always aspiring to emulate cutthroat businessmen. Perhaps it will be the unmasked Oliver Queen who winds up fighting off Tobias Church, rather than the Arrow. After all, a still from the season premiere shows Oliver tied up with Church standing over him.
Amell had another oddly specific comment in that Variety interview. He joked, "I've heard that our big bad, our villain, is something that you can really only do once you're in the fifth, sixth or seventh season of a TV show." Hmm, why would a normal gangster, with no superpowers, based on an incredibly popular character from a revered HBO series, be something that showrunners would want to shy away from before getting into their fifth season?
Well, the season premiere teaser shows Church saying that the only way he and the other villains can defeat Green Arrow... is to team up. A supervillain team-up could be the ambitious quality Amell is referencing. But beyond that, it sounds like there's going to be some kind of twist to Tobias Church's character. On the surface, he may be a criminal with aspirations to take over the city's underworld, but underneath, Arrow must have something else planned.