Is Josh Dun Dating Anybody After Debby Ryan?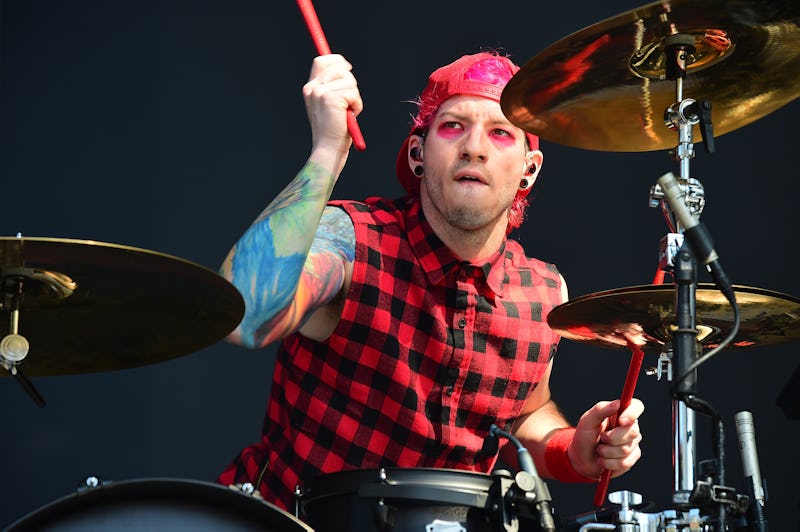 Theo Wargo/Getty Images Entertainment/Getty Images
After his shocking split with Disney star Debby Ryan more than two years ago, fans are left wondering: Who Twenty One Pilots drummer Josh Dun is dating nowadays? Since there hasn't been any actual evidence that either celeb has officially moved on, some have continued to hold out hope that the pair would ultimately get back together.
Late last year, staunch admirers of the former lovebirds were almost sure that their wishes had finally come true, when Dun and Ryan were spotted in several photos rocking matching Santa hats at a holiday party — sparking rumors that they had rekindled their highly publicized romance. Dun and the former Jessie star dated for nearly a year and a half before calling things off during the fall of 2014. Since ending their romantic involvement, they have admirably managed to remain great friends. Can you say major ex-BF goals?
In late 2015, after his split from Ryan, there were a few internet whispers buzzing around that Dun had begun secretly dating Badlands singer, Halsey — a rumor that the 28-year-old TØP entertainer would later deny in a January 2016 interview with Rolling Stone. He clarified his involvement with the "Closer" songstress, explaining that are just "good friends," and went on to share details on his current relationship status. Dun said,
"I'm in a place right now where I just want to enjoy being single ... We're just so busy that the logistics of our career make dating impossible. I think I'll find a girl at some point that makes all of the extra work and effort that needs to be put into it worth it. But for right now, I just date my drums."
Despite Dun's pledge to enjoy the "single" life, #Jebby fans, far and wide, continue to remain hopeful of a reunion for the, seemingly, one-time perfect couple. And it looks like there just may be a chance, given their lingering admiration for one another, along with the fact that neither has yet to move on to a serious relationship. I certainly have to admit that they are pretty cute together — so, I'm keeping my fingers crossed over here.
#JebbyForever