Austen's New Love Interest On 'Southern Charm' Is His Ex's Friend, So This Will End Well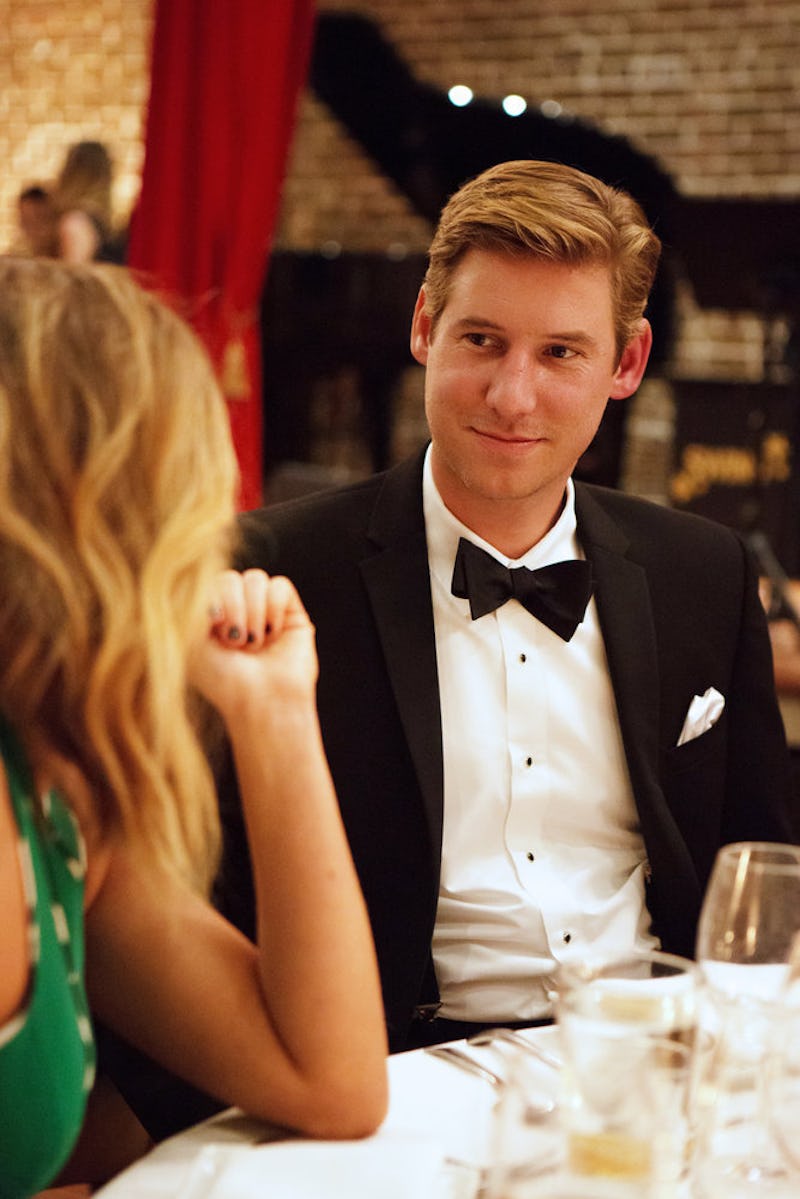 Paul Cheney/Bravo
Chelsea and Austen had a sweet courtship in Season 4 of Southern Charm, but in Season 5, everything is different. Everyone is single, and everything hurts. Especially Chelsea's broken heart. At the beginning of Season 5, Austen mentioned that he had messed things up with Chelsea by dating one of her very close friends, Victoria. We haven't seen or heard from Victoria yet, but in a preview for the May 17 episode, this mystery woman will finally be heard from. Who is Victoria on Southern Charm? She may be in the middle of some Charleston love drama.
Chelsea characterized her breakup with Austen as the fact that she wanted to slow things down between the two of them, and in turn, he started dating one of her closest friends. Usually, that's a no-no, both for Victoria and for Austen, but then Austen broke up with Victoria and wanted to give it another go with Chelsea. She wasn't exactly down for it, and Chelsea 86ed the whole thing with Austen, even though Austen had said that he thinks the door is "ajar." Wrong, Austen. You're very wrong.
But perhaps he's moved on, because previews for the May 17 episode of Southern Charm show he and Craig talking about a Victoria, which I think we can assume is the same Victoria, unless the Southern Charm crew hangs out with a lot of women in Charleston named after one of the best queens of England. In any case, the next shot is Austen and a blonde girl (probably Victoria) saying things like, "I apologize for my indecision" and "I only want you" and smooching in front of a restaurant of people. No, you weren't watching the Colin Firth storyline in Love Actually — this all happened on Southern Charm.
Of course, viewers want to know more about Victoria, so I took it upon myself to do some investigating. If Austen and Victoria dated, there's bound to be at least one photo of him and her together on social media, right? He is a millennial, and he probably feels the need to share everything. Well, there is one, but only one photo of Austen with any woman named Victoria, and it's a group shot.
A quick comparison between the woman in the Instagram pic and the woman shown in the preview for Southern Charm lead me to believe that it's the same person.
See? The resemblance is uncanny. And if it is, Austen's one-time girlfriend is the tagged-on-IG Victoria Bolyard, who has a private Instagram that I can't peer into, but she is followed by Austen, Naomie, and Chelsea, so she must be one in the same. A Google and a glance and this Victoria Bolyard is a Doctor of Optometry at SEE Eyewear (according to her LinkedIn) in Charleston, which means she probably has an amazing array of sunglasses that I'm already jealous of. Other than that, there's not much more out there about Victoria, save for her private social media.
So, what does it all mean? Probably not much, seeing as Austen and Victoria are not currently dating. Austen has moved on and found new love with Madison LeCroy — they're brunching all up and down their social media, and good for them.
We don't know why Victoria and Austen broke up or if they even were dating that long, but hopefully, Victoria and Chelsea can mend their friendship and move on — together. It doesn't sound like Victoria and Austen were the OTP of Southern Charm. So, hopefully, everyone has moved forward, and it's all for the better.