Giving Up This Secret May Have Killed Tyler's 'Big Brother' Game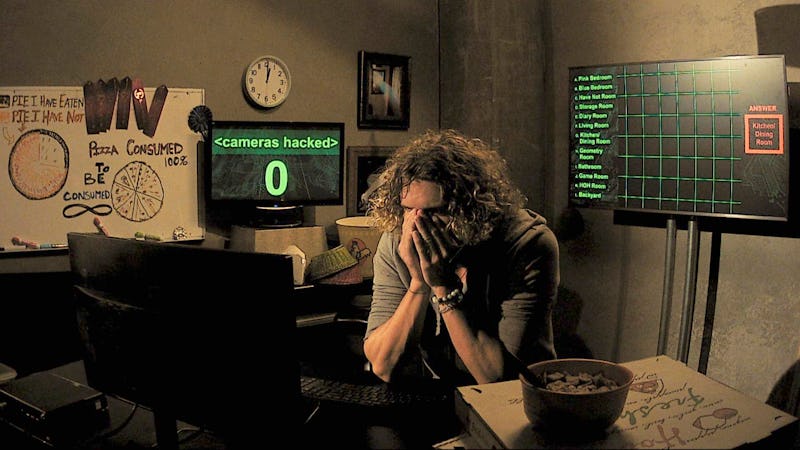 When the Big Brother 20 Power Apps were first introduced, they felt like a great shakeup to the game, giving various houseguests advantages based on their popularity. However, neither Sam nor Bayleigh ended up using their powers, which means Tyler's is the only one left in play. But secrecy can be key in situations like this, so it all may come down to who knows about Tyler's Power App on Big Brother. This could actually be the first time this lifeguard has made a mistake with his gaming strategy.
Up until this point, Tyler has been careful to keep his Power App under wraps from everyone inside the Big Brother house. Even the members of his Level 6 alliance have been completely in the dark about it. However, Tyler opted to make a rather confusing move, which was shown during Sunday night's episode. In the hopes of convincing Sam to vote Bayleigh out and secure her loyalty to him, Tyler told Sam he has the last remaining Power App and explained a little bit about what it allows him to do.
Unfortunately for him, the move seemed to backfire. Sam still decided to vote to keep Bayleigh, thereby going against Tyler's wishes, and she seemed really put off by what he was telling her. In fact, she wasn't even sure if she believed that he really had a Power App and admitted in the Diary Room that if he is telling the truth, then she's offended that he didn't divulge any of this to her sooner.
Tyler tried to smooth things over by insisting that she's the only person in the house who knows anything about this because he trusts her more than anyone. Of course, viewers know that Tyler is starting to trust Sam less and less now that she's opting to go rogue with her votes, but the damage has now been done. Hopefully Tyler can trust that Sam will keep this secret to herself and not tell anyone from the other side of the house. But at this point in time, she's the only one who knows that Tyler is in possession of the last remaining Power App.
For those who need a bit of a refresher in regards to what exactly this power does, here's what you need to know: Tyler selected "The Cloud" Power App, which prevents him from being put on the block during a nomination ceremony or veto meeting for a two month period of time. After his eight weeks of having it are up, he's no longer able to use it. There is a catch, though — he needs to use it before the Head of Household selects their elimination choices for the week, meaning he can't wait to see if he's put on the block. But if he senses he could be in danger of going up, he can use The Cloud and secure his safety for the time being.
We're currently in Week 7, and since Tyler received the power in Week 2, he only has until Week 10 before it gets taken away from him. But if Sam decides to share what Tyler's told her, it could paint an even larger target on his back. Let's hope their friendship is strong enough to last — at least until his Power App is no longer in play.