'Riverdale' Introduces Your New Fave TV BFFs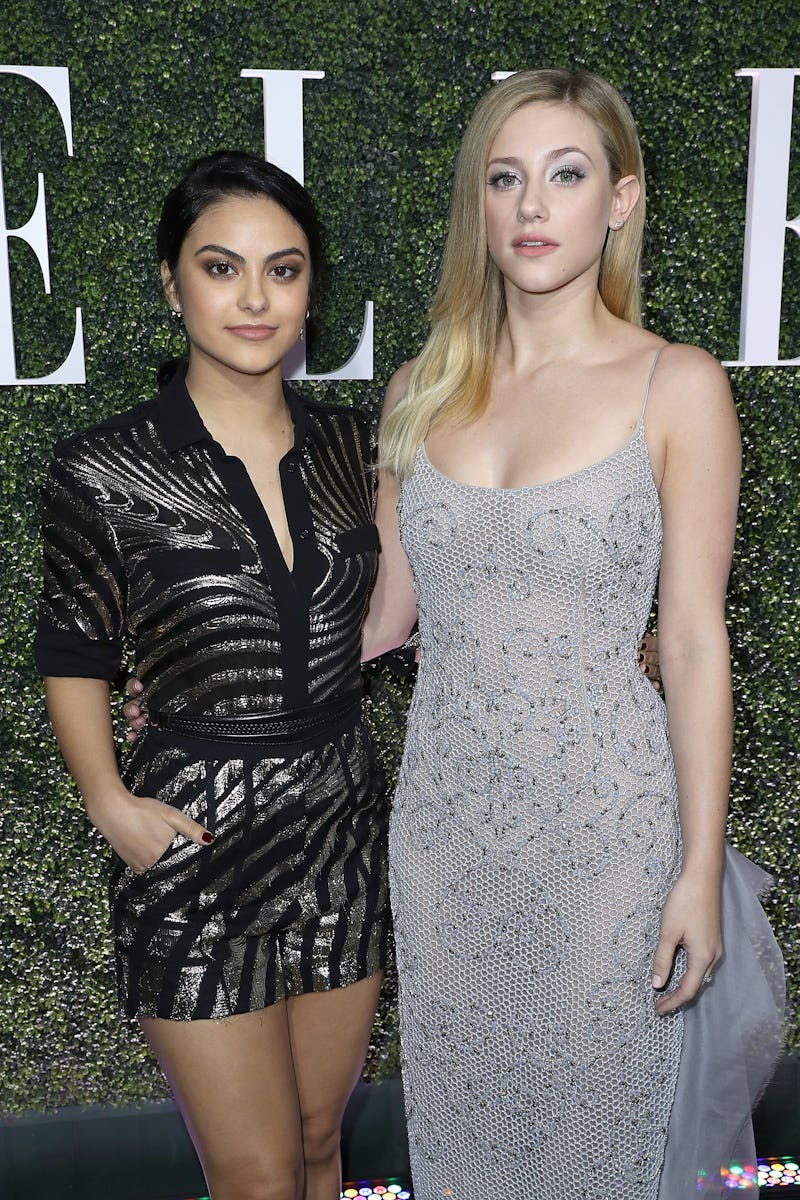 Jonathan Leibson/Getty Images Entertainment/Getty Images
Life has been really hard since Gossip Girl fans said good-bye to Blair and Serena, but Betty and Veronica will easily fill that TV BFF hole in your heart. So who plays Betty and Veronica on Riverdale? Camila Mendes is Veronica Lodge, a rich and sassy new girl in town, and Lili Reinhart plays Betty Cooper, a sweet and innocent blonde who just wants to get the guy. Just to make things even better, there's a bit of competition and jealously between the ladies over the affections of Archie Andrews. Basically, this is the duo you've been waiting for since Gossip Girl was taken off the air. 
Actress Camila Mendes is a newcomer to the acting world. Riverdale is her first major role. Prior to this, she attended NYU Tisch School of the arts, according to her CW bio. Lili Reinhart is also pretty new to the spotlight, but does have some stuff on her resume. She guest starred on Law & Order: SVU, which is pretty much a rite of passage in the acting world. She was in films including The Good Neighbor, Miss Stevens, Forever's End, Gibsonburg, The Kings of Summer, Not Waving But Drowning and Lilith. She was also on the short-lived Christopher Meloni show, Surviving Jack in 2014. 
Outside of acting, these two ladies seem to lead pretty awesome lives. 
They're Close Friends In Real Life
The girls, along with Madelaine Petsch (Cheryl Blossom) hang out whenever they're in the same state. A girls night out with the Riverdale gang would be pretty epic. 
Camila Is A Miami Girl At Heart
This video speaks for itself, I think. "#tbt to the night we celebrated the official series order of Riverdale. you can take the girl out of Miami...but you can't take Miami out of the girl," she captioned the video. 
Lili Absolutely Crushed Halloween
I don't know if she did her own makeup or if someone did it for her, but she made an awesome David Bowie.
Camila Has Been Dating A Guy Named Ian Wallace For At Least Three Years
"Three Years with this charmer," she captioned this snap of the pair, "Grateful for the endless inspiration and unconditional love that you give me. I love you so much, Ian Wallace, and I am lucky to fully experience just how rare and special you are. Happy Anniversary, love."
Side note: Ian Wallace is also the name of the guy Amanda Bynes dates in the hit classic What a Girl Wants, which is why his name sounds familiar. 
Lili Always Reps Her Hometown
"Been on this earth for 2 decades. So here's a childhood pic to celebrate," she captioned the adorable throwback, "representing my hometown forever and always!"
Camila Quotes Finding Nemo
"I shall call him Chair and he shall be mine. And he shall be my Chair," she captioned this photo. It's official, Camila Mendes is my new favorite person.
Lili's Puppies Are Adorable
Dying over how cute both these dogs are.
Camila Did The Women's March 
"I say we start every morning like this #amiriteladies  #womensmarch," she captioned of a photo of the view from the Vancouver march. 
Xoxo, Riverdale.