This 'Call The Midwife' Actress Might Be Playing Camilla On 'The Crown'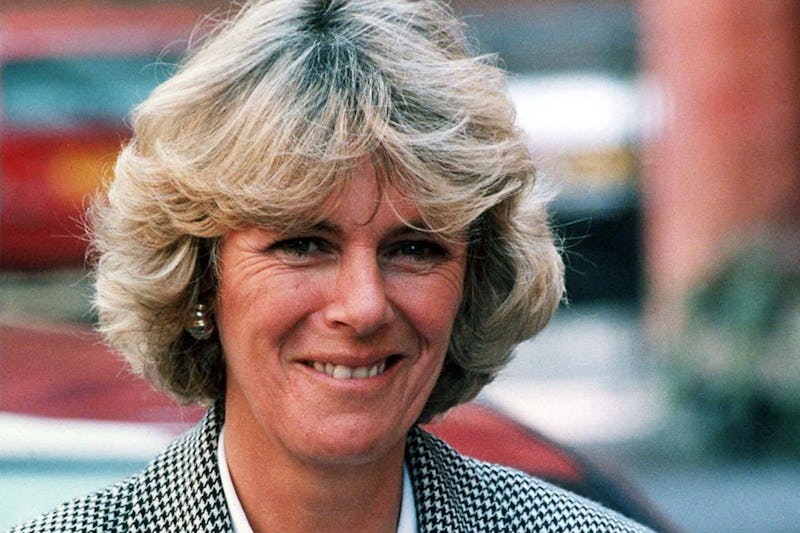 Shutterstock
The new series of The Crown is going to be a sea change for the Netflix original series, as the show will be leaping years into the future and has accordingly recast their main players. I'm not going to lie, I was pretty gutted when I found out we were saying goodbye to Claire Foy, Vanessa Kirby and Matt Smith since they absolutely nailed their performances. The addition of Prince Charles (the character, not the man) to the show has hinted at a Princess Diana storyline which has left me wondering, who plays Camilla in The Crown?
Update: Netflix have now confirmed that Emerald Fennell will be playing the Duchess of Cornwall in The Crown. In a statement issued via the TV show's Twitter account, she said:
"I'm absolutely over the moon, and completely terrified, to be joining so many hugely talented people on The Crown. I absolutely love Camilla, and am very grateful that my teenage years have well prepared me for playing a chain-smoking serial snogger with a pudding bowl haircut."
Earlier: There's some exciting new names that will be stepping into the shoes of the much loved original cast, plus some new characters we've never seen onscreen before. Harper's Bazaar has reported that British actress Emerald Fennell will be playing Camilla Parker-Bowles, after photographs of The Crown's set emerged online. In the photographs, an actress who bears a striking resemblance to Fennell was pictured chatting with Josh O'Connor — the actor who has been confirmed to be playing Prince Charles. Wearing the Duchess of Cornwall's distinctive fringe, the actress appeared to be chatting with O'Connor between takes on set.
I've reached out to a representative for The Crown to see if there's any truth to the rumour, as you never know with these things. Harper's Bazaar also claimed that the new series of The Crown would feature a re-imagining of "a polo match in 1975 where Charles and Camilla were reportedly just friends after their relationship came to an abrupt end," which already sounds dramatic AF.
If Fennell looks familiar, that's because you've definitely spotted her on the Beeb before in another historical drama. She's most famous for her role as Nurse Patsy on Call the Midwife and she's also played parts in films like The Danish Girl and Anna Karenina. TBH, it sounds like she's really found her niche in the period drama space.
The Crown aside, Fennell's having a pretty busy year as Variety announced that she would be flexing her chops behind-the-scenes. She's set to become head writer of one of the hottest series on telly right now, Killing Eve, as her predecessor Phoebe Waller-Bridge exits. Juggling that and a potential Netflix series sounds pretty wild, so I just hope she's nailed her de-stressing routine as it seems like she's going to need it. Drop me your address girl, I'll send over a box of Lush bath bombs and a Yankee candle to help you prep.
The new cast of The Crown includes Olivia Colman as Queen Elizabeth, Helena Bonham Carter as Princess Margaret, Outlander's Tobias Menzies as Prince Philip, and Netflix veteran Ben Daniels as Lord Snowdon (who you probably remember from House of Cards). Josh O'Connor from God's Own Country will be playing Prince Charles and honestly, I can definitely see him and Fennell together.
A specific date hasn't been released yet, however the upcoming third series of The Crown will be released on Netflix next year in 2019.