Mickey's Dad On 'Love' Is Familiar To '90s Kids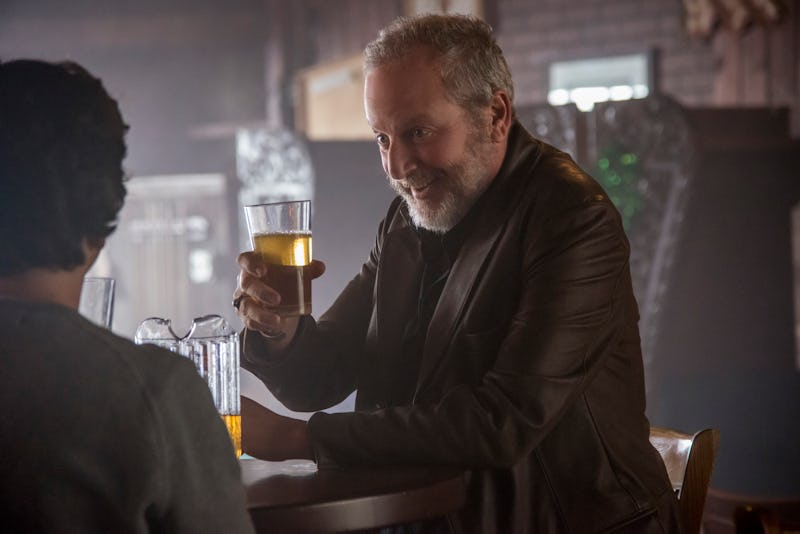 Suzanne Hanover/Netflix
When Love first hit Netflix in 2016, it brought with it a wide-ranging swath of guest stars. There was Parks and Recreation's Joe Mande, a number of Mad Men alums, and, of course, the divisive Andy Dick as a fictional version of himself. The lineup will be no different when the not-so-romantic comedy returns March 10, and there's at least one face that might make you do a double take. So, who plays Mickey's dad on Love?
The actor is none other than Daniel Stern. If you're a '90s kid like me, you may remember him from a little movie called Home Alone, in which he played Marv, one of the unlucky burglars who tried to break into Kevin's house while he was, you know, home alone. Nearly two decades later, he seems to have recovered from all those painful booby traps, but his character in Love is none the nicer.
You can catch him in Episode 8, when he comes to town to visit Mickey. He seems mostly harmless at first, but as the day goes on, it becomes clear that he and Mickey have a rough history, and he may not have always been the best father. Later, he drags Mickey to a bar and insists she have a drink with him — despite the fact that she's trying to stay sober — and it's revealed that he, like Mickey, is an alcoholic.
He got a DUI when she was in high school, had his license revoked, and had to go to court-mandated alcoholics anonymous. The experience doesn't seem to have deterred his addiction, because after finding out that Mickey is in AA, he yells at her for letting people convince her she has a problem. After a few more minutes of arguing, he decides to head back to the airport, even though it's hours before his flight. He and Mickey obviously have a strained relationship, but it seems like they still love each other.
But what's Stern been up to, anyway? According to IMDb, he's been active on-screen, appearing in numerous TV shows and films. Among his credits are stints in Workaholics, House of Lies, and Angie Tribeca, recurring roles in series like Regular Joe and Manhattan, and parts in City Slickers (1991), The Last Time (2006), and Whip It (2009). Still, Home Alone has remained a big part of his career. As he told Vanity Fair in 2013,
"That movie is a magic, magic movie. I never expected to be part of anything like that phenomenon ... I think at the time, when you saw it as a kid, it was incredibly empowering in a subliminal kind of way, having this little kid beat the hell out of two men. Like, 'We can do it! We can take him!' But I have no idea why. There are big laughs in it, and I couldn't be any sillier or stupid. But it's been an amazing ride with that Home Alone thing and a calling card for me to meet people throughout the world."
It's amazing that one film has had such a profound effect on his life, but Home Alone will certainly always hold a special place in my heart, and seeing Stern pop up in Love was a welcome dose of nostalgia.