Richard T. Jones Played Cops Before 'SCD'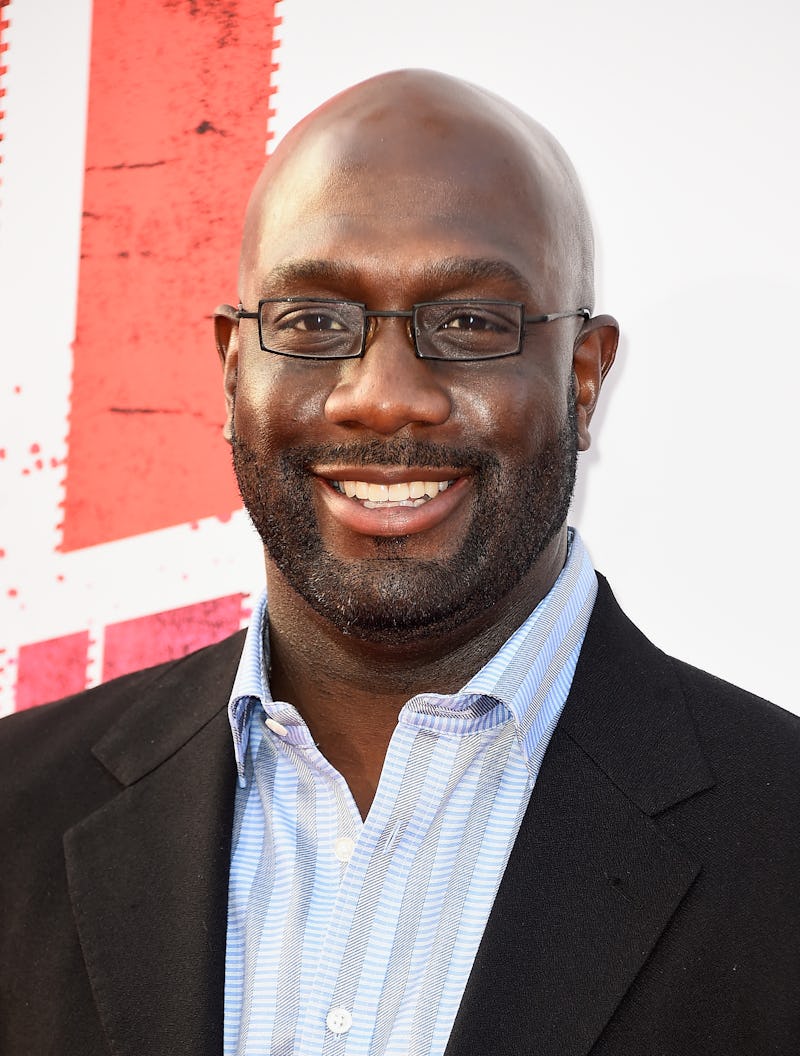 Frazer Harrison/Getty Images Entertainment/Getty Images
There are plenty of people in my life that have gone paleo or at least have tried the Whole30 diet, but I'm happy to say that none of them (to my knowledge, at least) are on the Santa Clarita Diet. Why? Because, in the show of the same name, the Santa Clarita Diet involves eating human flesh. I don't even know what wine to serve with that. On the show, Drew Barrymore plays a woman named Sheila who must adopt a very different diet after essentially becoming a zombie, and her family is entrusted with helping her keep this secret. It's important that they keep this from many of their friends, especially neighbor Rick on Santa Clarita Diet, since he's also a cop and Sheila is, well, a zombie.
If you're thinking this new Netflix show sounds a little wacky, well, it is. But that's part of the fun of it all. Joel, played by Timothy Olyphant, hangs out with Rick, who is described by Deadline as "a friendly and laid-back Santa Monica police officer who gets high with Joel. He is played by Richard T. Jones, whom you've definitely seen in a uniform before if you've watched television over the past few decades. Jones has played a lot of law enforcement roles over the course of his career, with stints on shows like Brooklyn South, Judging Amy, Las Vegas, Girlfriends, Numb3rs, Terminator: The Sarah Connor Chronicles, Grey's Anatomy, Nikita, Revolution, Hawaii Five-0, Narcos, and American Horror Story, to name a few. Besides Santa Clarita Diet, future projects for Jones include Dax Shepard's CHIPS remake and a few movies.
From what I've seen so far, Rick is different than the tough, on-the-street cops Jones has played in the past. For instance, Rick really likes to smoke pot with Joel, which is technically illegal in most states. It's worth noting that Santa Clarita is in California, where marijuana is decriminalized. My question is, how much is Rick willing to overlook? Sheila's newfound taste for human flesh means that she and her family will have to go through some creative means to find her something to nosh on. Will Rick look the other way when it comes to digging up bodies or eating freshly killed humans?
Heck, maybe Rick can even help Sheila, Joel, and their daughter dig some more man meat! As a police officer, doesn't Rick have access to like, a morgue or something? Or at least access to people who have been murdered and their bodies can just… disappear? My guess is that Rick's conscience will have to dance around a bit over the course of Santa Clarita Diet. Or maybe he'll just give up and become a zombie himself.