This 'Gossip Girl' Alum Is Playing Matt Murdock's Closest Ally In 'Daredevil'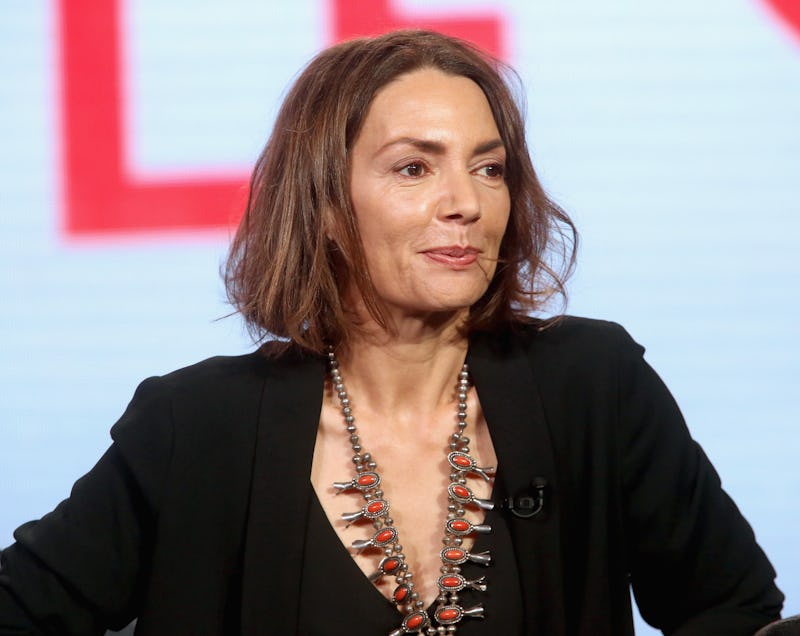 Frederick M. Brown/Getty Images Entertainment/Getty Images
At the end of the first season of The Defenders, the fate of Matt Murdock was looking pretty grim. But just when you thought the Devil of Hell's Kitchen was gone for good, it was revealed in the final moments of the show that he was still alive and being looked after in a Catholic convent by a group of nuns, including a mysterious Sister Maggie. So knowing who plays Sister Maggie in Daredevil Season 3 will likely prove to be vitally important for fans to learn moving forward.
Back in January, it was announced that the pivotal role of Sister Maggie would be played by Joanne Whalley, who has numerous TV credits to her name and should look fairly familiar to many viewers. Along with her addition to the Marvel universe, Whalley has appeared and starred in shows such as The Borgias, The White Princess, Wolf Hall, and Beowulf: Return to the Shieldlands. However, she may be best known for her villainous role in Gossip Girl where she played Louis Grimaldi's mother (and Blair Waldorf's temporary mother-in-law), Princess Sophie of Monaco. So to see Whalley go from wearing a crown to donning a nun habit will be an interesting transition to witness.
So how exactly will her new Daredevil character fit into the Season 3 story? At this time, Marvel's official description of Sister Maggie reads as follows, "Whalley will portray Sister Maggie, a strong-willed nun who speaks her mind and cares deeply about Matt's safety."
Meanwhile executive producer Jeph Loeb also had a few words to say about Whalley joining the cast to Marvel.com: "We are big fans of Joanne's work and are fortunate that someone of her caliber will be joining our already talented family."
Sounds like a pretty standard description, right? Nothing really jumps out as being sinister or suspicious, so what makes this nun so special from all the other nuns that are tending to Daredevil's wounds? (Warning: Daredevil comics spoilers ahead!) Marvel has yet to confirm just how close this nun's connection will be to Matt, however, fans of the Daredevil comic books know that Sister Maggie is actually Matt's mother, Maggie Murdock. In the comics, Maggie struggled with postpartum depression, which eventually led her to abandon her family and join the nunnery.
As for whether or not Marvel will stick to this storyline remains to be seen. It's possible Sister Maggie could be rewritten as just "a strong-willed nun" who cares deeply about Matt, like the description suggests. But that seems unlikely, and frankly, a little anti-climatic. So odds are Matt and his mother will be reunited in Season 3 and no one is better suited for the job than the talented Whalley. But will Matt recognize his mother when he sees her? Will this reunion make him happy or drive them further apart? Fans will just have to watch Season 3 in order to see how it all plays out — and if Sister Maggie stays true to her comic book counterpart.