This 'Beast' Actor Isn't Afraid To Take Chances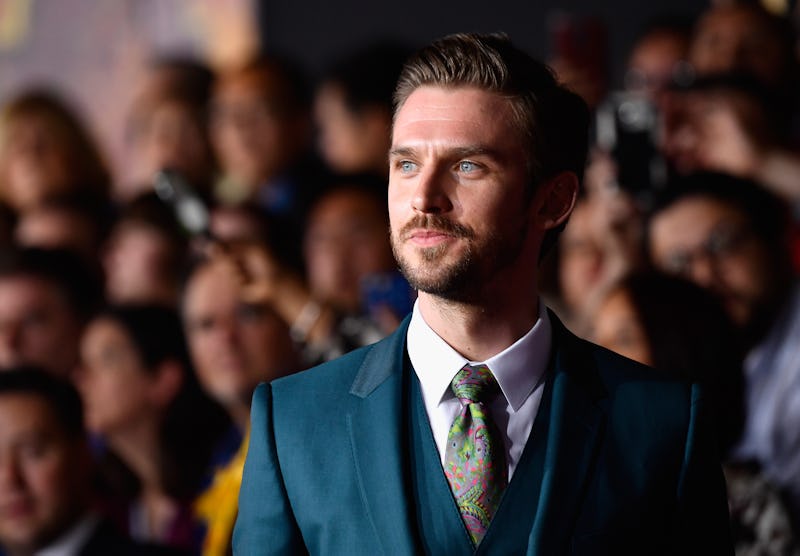 Frazer Harrison/Getty Images Entertainment/Getty Images
Disney princesses tend to get more attention than their other halves, but don't sleep on the importance of a well-cast Disney prince. In the new live-action remake of Beauty & The Beast, the foil to Emma Watson's Belle is an actor who's also the graduate of a popular British export. Watson spent much of her young career at Hogwarts, starring in all eight Harry Potter films. The Beast, meanwhile, came to fame when he moved onto an English estate well-known to fans of PBS. Dan Stevens plays the Beast in Beauty & The Beast, though you may have seen him first as Matthew Crawley in Downton Abbey.
It's only March and it's already been a huge year for Stevens. In addition to starring in this highly anticipated Disney project, he's officially a member of the Marvel universe. Stevens is turning in a strange, inspired performance on the FX X-Men spin-off series Legion as David Haller, a disturbed man who learns that what he's considered schizophrenia for his entire life might be an extreme mutation and is recruited by an institute to explore the full range of his powers. The role is so different from Beauty's gruff-to-courtly enchanted prince that these two jobs could take the place of an entire resume.
They don't, of course. Stevens did the usual trained British actor rounds of live theater and televised literary adaptations before making his name with his dreamy role on Downton. As the cousin set to inherit the estate, Matthew isn't exactly welcome to the family home. But he wins everyone over — including his future wife, Lady Mary — with his good heart and unruffled demeanor. Stevens left the show after Season 3, and the way that exit was written left many fans reeling. I'm still not over it, but I hope to be soon.
Though he's appeared in sultry period romances like Summer In February and as an opportunistic suitor in a Broadway revival of the Henry James adaptation, The Heiress, Stevens hasn't stuck only to gentlemanly leading roles similar to his breakout character. Legion is a really cool choice for the actor, as was The Guest, a darkly comic independent thriller in which Stevens plays a remorseless army veteran with a big secret. He's beefed up and almost recognizable in the part — all cold calculation where Matthew is approachable and sweet. Stevens was nominated for an Empire Award and a Saturn Award for that performance.
What's up next for Dan Stevens? FX has not announced a Season 2 renewal for Legion yet, though considering the positive reception of Season 1, that's very likely. He'll appear in the sci-fi movie Colossal, out Apr. 7 and featuring Anne Hathaway as a woman who suspects that supernatural attacks on her city have something to do with her own instability. He also stars as a blind man whose sight is restored and then taken away again in the drama The Ticket, scheduled for an Apr. 7 release.
And who knows? Maybe this live-action Disney musical could be the start of a whole Beauty & The Beast franchise. At least in any potential sequel, Stevens wouldn't have to spend most of the movie obscuring his face with a CGI mane.
Editor's Note: An earlier version of this article incorrectly stated the release date for Stevens' film The Ticket.