Here's Why 'Big Brother' Fans Think They've Sussed Who's Leaving This Friday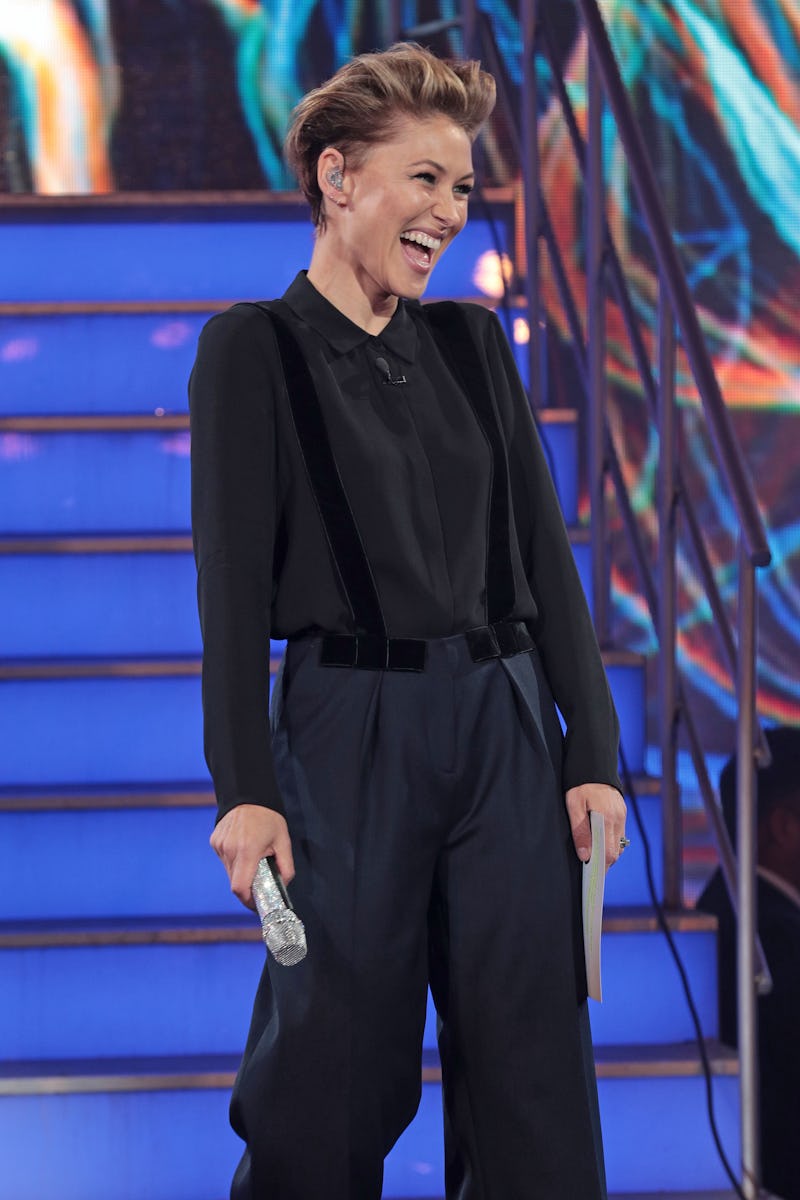 James Shaw/Shutterstock
As we delve into the second full week of housemate shenanigans, it's safe to say that the current series of Big Brother is well underway. So far, viewers have witnessed a shocking housemate removal, an array of intense tasks, and of course the first eviction — and as the focus shifts to this week's all important nominations, fans of the reality juggernaut are now wondering who will be evicted from Big Brother on Friday?
Well, after the next elimination date was announced on the main show spin-off, Big Brother's Bit On The Side, it was exclusively revealed by host Rylan Clark-Neal that housemates Isaac Jagroop, Lewis Flanagan, and Lewis Gregory would all face the public vote this week. Viewers of BBOTS were also informed that Lewis G had received a massive eight nominations, which doesn't say a lot about his popularity amongst his fellow housemates. However panelists of last night's Bit On The Side expressed their support for the nominee.
Sophie Kasaei, star of the MTV reality show Geordie Shore, told the Bit On The Side host that she would prefer Lewis G to survive Friday's eviction in the name of pure entertainment. Kasaei said: "If Lewis G was gone it would not be as entertaining, but Lewis F is nice. He just needs to get involved more."
The nominees facing the second eviction of this series, which happens to be the last on Channel 5, were announced after the first round of housemate nominations — a different format to last week, which saw housemates with the lowest amount of coins in the tense Blood Money task be selected to face the public vote.
In the end it was 31-year-old Anamelia Silva who was given the boot, and since leaving the house the former contestant has expressed her opinions on who should be following her out the door this Friday. When speaking with the BBBOTS host about the impending eviction, Silva said: "I think Lewis F has a chip on his shoulder from when Lewis G came in and said 'There's only room for one Lewis'. I think Lewis F is an over thinker."
Perhaps the most important opinions on who should be leaving the Big Brother house lie with the onlooking public, and many of them have taken to social media to express their views on which housemate will be evicted and why. Turns out, the Internet appears to have made up its mind as to which housemate should be evicted next.
Despite being nominated alongside two other housemates, it seems Lewis G has certainly struck a cord with viewers more than most — and not always for the right reasons. Earlier in the week, the 26 year-old kicked off majorly after fellow housemates Zoe Jones and Akeem Griffiths threw away food that was deemed "contaminated" by Big Brother.
The tantrum doesn't appear to have improved his chances of being crowned winner of the entire show, as bookies including Oddschecker currently have him listed as the seventh favourite.
As it stands, bookmakers are projecting 31 year-old Tomasz Wania to emerge victorious in the shows final and 19th series, closely followed by Yorkshire lass Zoe Jones, and 27 year-old Lewis Flanagan, in second and third place respectively. However, the bookies can predict all they like. All that really matters in this game is what the public have to say — and it appears as though the people have spoken.
Big Brother is on Channel 5, Sunday to Friday at 9 p.m.