Fans Are Not Pleased About This Change To The Last Ever Series Of 'Big Brother'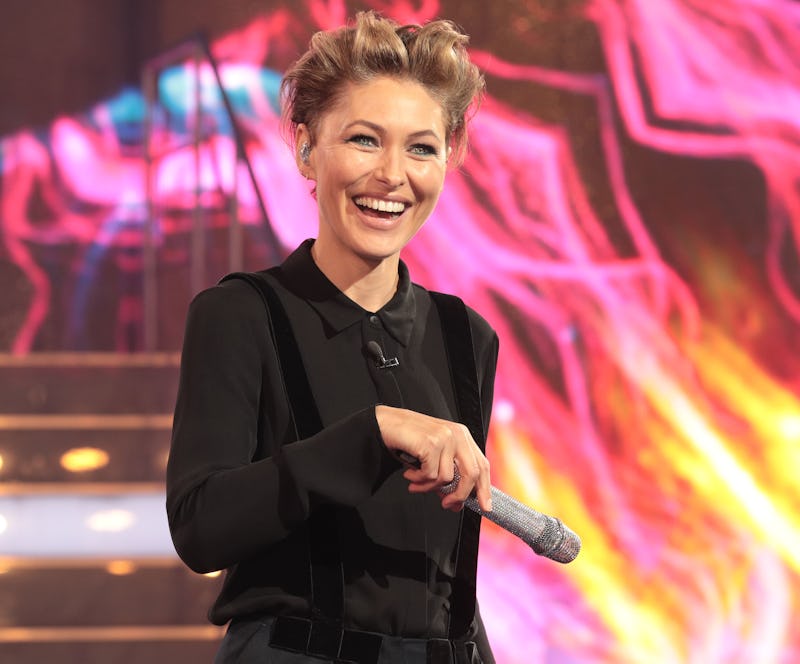 James Shaw/Shutterstock
Reality television patriarch Big Brother is known for its lengthy series run, and indeed nightly highlights episodes. However, it appears there has been a subtle schedule change to this year's series — which also happens to be the last on Channel 5. During the first weekend of the 19th series, viewers were left both disappointed and confused when Big Brother was nowhere to be found in it's usual Saturday night slot, so why is Big Brother not on Saturdays anymore?
As it stands, Channel 5 has made no official statement about the removal of Big Brother from its Saturday night line-up, however, fans should not despair as Sunday night episodes will now run for an extended 90 minutes, ensuring we don't miss a second of the house action.
Speculation surrounding the schedule change is already being stirred up. One theory why BB bosses decided to call it quits one night a week is due to stiff competition from reality TV heavyweights including ITV's The X Factor and BBC favourite Strictly Come Dancing, both of which draw in millions of viewers and often clash with the Channel 5 show. However, a potential ratings war never seemed to previously deter Big Brother from airing on Saturdays since it's debut back in 2000.
Another theory could be that the long-running show is doing its best to keep up with the reality TV Joneses, in particular the ITV2 phenomenon Love Island — which is arguably Big Brother's closest rival. Love Island also chooses to skip airing a Saturday night highlight show, instead opting for a round-up episode of the previous week, and due to the record-breaking success of the 2018 ITV2 series, it could be a good time for Big Brother to take some notes.
I contacted a spokesperson for Big Brother to find out why the show has been taken off air on Saturday. Unfortunately, I am yet to hear back. However, when a rep foes fill me in, you'll be the first to know.
The decision from Channel 5 to cut one episode a week did not go unnoticed by avid fans of the reality series, many of whom went on Twitter to vent their confusion at the changes:
The current series of Big Brother has already proven to be as dramatic as usual after the shocking removal of contestant Ellis Hillon, and the recent "Blood Money" task which saw housemates attempt to win, and take away coins from fellow contestants in order to avoid being nominated for the dreaded first eviction.
The revelation that Big Brother would no longer be shown on Saturday nights also added to a string of disappointing news for viewers of the show. Just last week Channel 5 announced that the current civilian version of the show, and the latest Celebrity Big Brother, would be the last ever.
Although the Big Brother team, who work tirelessly to whip up our nightly reality TV fix, will most likely welcome a Saturday night off, viewers such as myself are certainly going to miss it - and this isn't the first time we've had to deal with some unwelcome changes. Back in 2011 Channel 5 made the decision to drop the iconic 24/7 live feed from the show's format. BB super-fans made it through that, and do you know what, we'll make it though this, because as we all know, Big Brother's decision is final