This Big Brother Housemate "Played The Game Wrong" & Is Likely To Pay The Price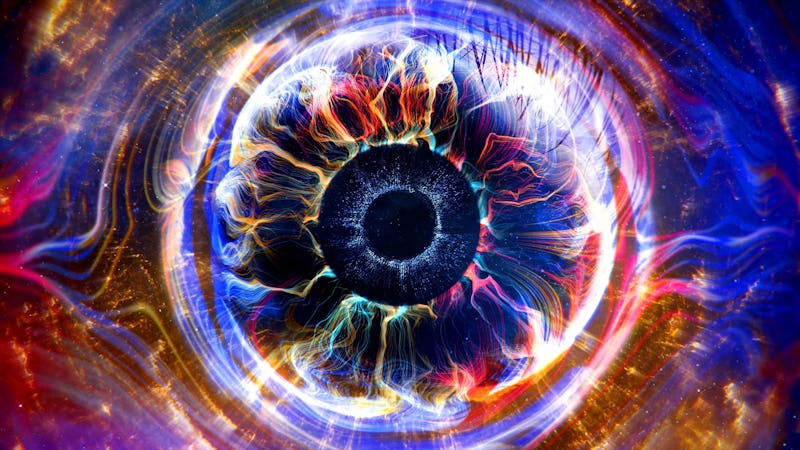 Channel 5
The current series of Big Brother has already provided viewers the usual drama and entertainment we have come to expect from the iconic reality series, and this week was certainly no different. After some twists and turns, it was eventually revealed that housemates Lewis Flanagan, Hussain Ahmed, and Tomasz Wania would be facing the dreaded public vote this week - but who will be evicted from Big Brother this evening?
According to TellyMix, the clear favourite to be given the old heave-ho from the house tonight is relatively new housemate, Hussain. The nominated housemate, who referred to himself as "the King," entered the house just two weeks ago and already finds himself as the 1/4 favourite to be voted off tonight. Spokesperson for bookmakers BoyleSports, Aoife Heffron, stated "Hussain played the game wrong, he went in as the self-proclaimed 'King' and made enemies from day one. His arrogant act has come back to haunt him as he received five nominations and is now the odds on 1/4 favourite to go on Friday."
The housemates are also blissfully unaware that tonight a surprise double eviction will be taking place, and this shocking news comes after a very disruptive week in the Big Brother house.
Originally fellow housemate Isabella Farnese faced eviction after being nominated by the onlooking public, however, Farnese removed herself from the chopping block in the game changer. In addition to this twist, the housemates followed the usual nomination process, except for Hussain, who had previously won the right to distribute a killer nomination. The 25-year-old decided to use his special nomination power on Lewis, who in turn automatically faced the public vote this week. During the regular nomination process, Hussain racked up a total of five nominations, whilst Tomasz received a total of three.
As Big Brother had instructed Hussain to keep his Absolute Power nomination a secret, the rest of the house went into overdrive in trying to figure out exactly who had distributed it. After being accused by both Lewis and Cameron Cole that she may have betrayed them with the Absolute Power, housemate Sian Hamshaw said "Basically, I felt like everybody thought like I had the box", and continued "I would never do that. I haven't done it. You can believe me or you don't have to but I bid nothing".
And things got even more heated when Lewis and Brooke Berry confronted fellow BB housemate Isabella over whether she could be trusted, reports Digital Spy. After the heated exchange, Isabella accused Hussain of spoiling her Big Brother experience. she said: "You're making my time in this house f**king horrible", prompting Hussain to respond by proclaiming "It's all about respect. If you respect our friendship, you don't roll with the opposition." Hussain then ventured into the garden, and it looked as if the nominated housemate was finally going to confront nemesis Lewis, but things quickly changed again when 31 year-old Zoe Jones stepped in to defend her friends in the house. Big Brother summoned Jones to the Diary Room multiple times during her intense confrontation, and was eventually physically removed from the argument.
The explosive week comes to a dramatic conclusion tonight as not one, but two of the nominees will be booted from Big Brother's final series, and I can't wait to see how the events unfold.