'Big Brother' Housemates Almost Definitely Don't Get The Pay Packet You'd Expect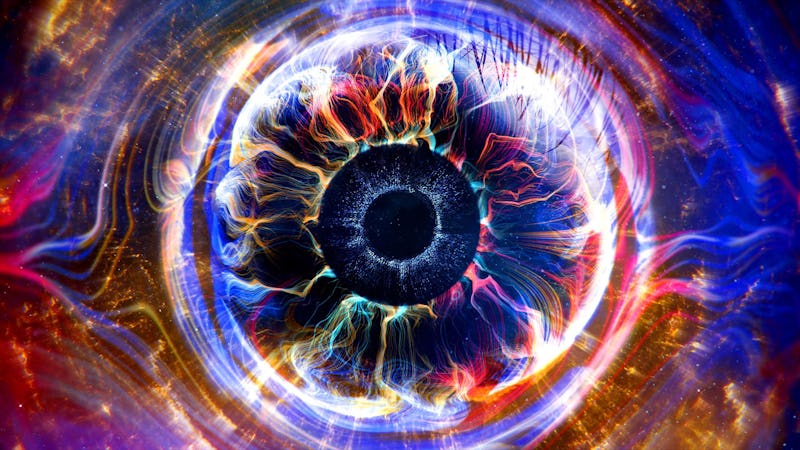 Channel 5
Big Brother has been a reality TV staple for the past 18 years, and the show is renowned for putting its housemates through no shortage of trials and tribulations over the course of their potentially mammoth stay in the infamous house. But how much are Big Brother housemates paid? Well, it would appear the answer is nothing.
I know what you're thinking, who would voluntarily put themselves at the mercy of Big Brother for free? As it turns out, a lot of people. Confirmation of this came during the controversy that surrounded the 2016 series, when it was claimed that certain housemates had been offered a fee to take part. A rep for the show denied the rumours, telling The Mirror, "We hold open auditions and also invite some people to audition as part of the ordinary process to select Housemates. All Housemates must audition to be considered as a Housemate in the series. Unlike Celebrity Big Brother, Housemates are not paid to participate as they have a chance of winning £100,000."
Some reports suggest that contestants do receive a "nominal stipend" to cover their at home expenses whilst taking part in the show. I have reached out to a representative of Big Brother for a comment on the matter but haven't yet heard back.
The celebrity edition of the iconic series appears to be a far cry from the civilian version of Big Brother when it comes to participation fees. During the latest series of Celebrity Big Brother, which saw ex-Coronation Street star Ryan Thomas crowned winner, The Metro reported that Thomas bagged an impressive £500,000 for his appearance on the show, whilst fellow housemates Jermaine Pennant and psychic Sally Morgan were said to have earned £200,000 each. Former Emmerdale actress Roxanne Pallett was apparently set to earn a whopping £750,000. However, according to The Metro Pallett may not receive her agreed fee after all, due to her decision to leave the house.
Although the 19th series of Big Brother is now in full swing, fans of the long-running reality show were left devastated on Friday when Channel 5 confirmed on Twitter that this series would be the last on the channel. Previous CBB winner and host of Big Brother's Bit On The Side, Rylan Clark-Neal, took to social media to address the show's cancellation, which he described as his "favourite show on television".
Despite the disappointing news, the show must go on, and the current series is already causing the kind of controversy and drama that viewers have come to expect. On just day one of the 2018 series, 20-year old Ellis Hillon was removed from the house following the emergence of highly offensive tweets apparently sent by the former housemate in 2014. Despite the 19th series getting off to a bad start, Big Brother fans seem to be optimistic about the quality of the final series so far.
Those desperate for the reality show juggernaut to find a new TV home after its final series on Channel 5 have been given some hope to cling onto this week. ITV would neither confirm nor deny reports that it may be interested in picking up the series. According to The Sun, ITV bosses are said to be looking at buying Big Brother's production company Endemol for a huge £3 billion.
Despite the bookies predicting the programme could be back on screen as quick as next year, it may just be wishful thinking from those of us who are going to sorely miss our annual Big Brother marathon. So it's probably best to enjoy our nightly Channel 5 fix whilst we've still got it.