Kim K's Alleged Surrogate Has Yet To Be Named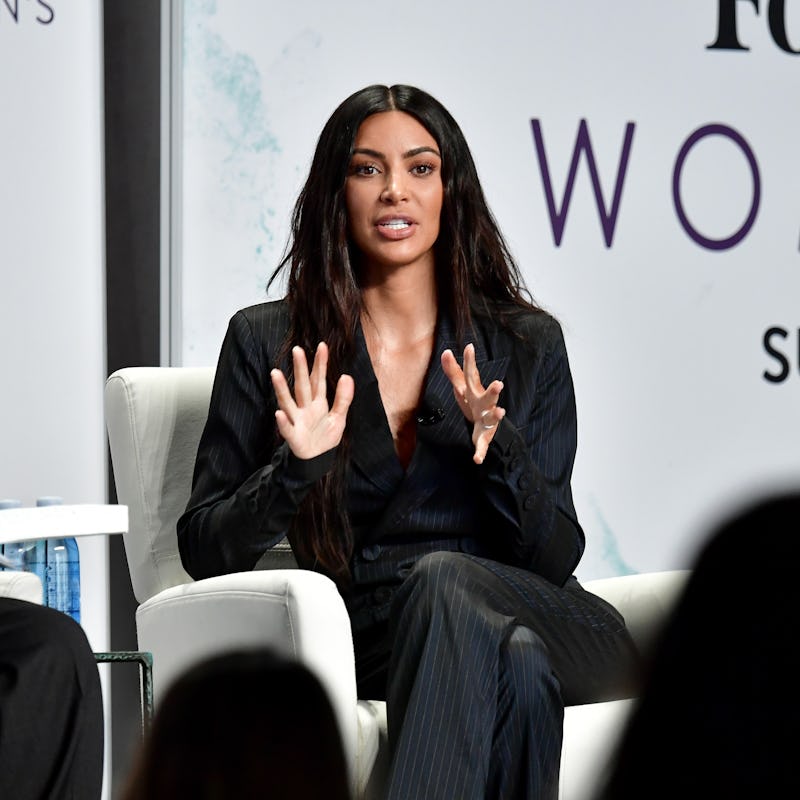 Dia Dipasupil/Getty Images Entertainment/Getty Images
According to a new rumor, Kim Kardashian is allegedly hiring a surrogate to carry her third child. Further details, like who Kardashian's surrogate will be, is unknown at this time as the rumor is still unconfirmed. Bustle has reached out to her for a statement, but have yet to receive a response. A source confirmed the news to PEOPLE.
Kardashian had an issue with her first pregnancy, suffering a condition called placenta accreta, where the placenta stayed attached to her uterus and had to be manually removed by a doctor following the birth of North. The condition is life threatening, and Kardashian has been public about her pregnancy journey on her blog. Still, the news about a potential surrogate has everyone wondering who it will be.
Her sister, Khloe Kardashian, previously offered to be the surrogate of Kim's third child following the news about her complications. She's even received an offer from Chrissy Teigen in an interview with Access Hollywood, where Teigen said she'd jump at the opportunity to carry for Kim "in a heartbeat." But TMZ reported that Kim and husband Kanye West were allegedly able to find a surrogate through an agency. This means the couple will reportedly pay 10 installments of $4,500 and a deposit of $68,850, according to TMZ.
This has been quite a long process for Kim, as we've seen her pregnancy concerns pop up throughout KUWTK. It will be good to see her make her third child wish a reality. Saint, her second child, was born December 5, 2015, and she's been ready for a third ever since. Kim recently posted on Instagram about how grateful she was for her little ones' father, Kanye, on Father's Day.
It will be exciting to watch the Kardashian family expand in what is hopefully a successful and safe pregnancy. Since the couple is allegedly using an agency for surrogacy, this may guarantee the family a little more privacy, which they'll need during this process.