Noah Centineo Is Joining The 'Charlie's Angels' Reboot In A Key, But Mysterious Role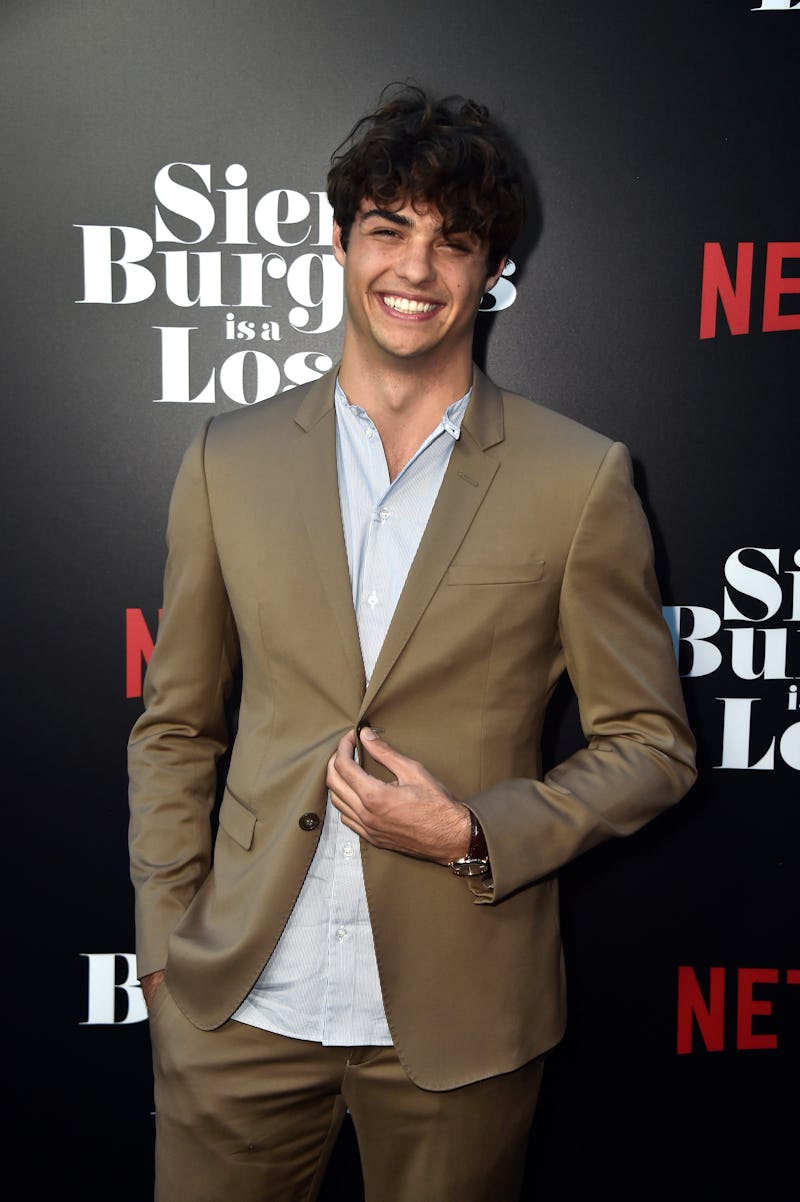 Frazer Harrison/Getty Images Entertainment/Getty Images
Noah Centineo stole the hearts of many when To All The Boys I've Loved Before first careened into Netflix queues everywhere last summer. And now, it looks like he's gearing up for round two, courtesy of the upcoming Charlie's Angels remake. As for who Noah Centineo will play in the Charlie's Angels reboot? It seems like it might be a little too early to tell, since reports of his casting in the new film (the first of which came from Variety) only started trickling in Tuesday afternoon, Oct. 2.
With that said, Variety's report — which described his Charlie's Angels part as "a key role" — seems to suggest Centineo's involvement in the film will be pretty major. Other than that? "Centineo will be playing the love interest of one of the Angels," that same report reads.
Not too much of a surprise, since the actor's breakout performance in Netflix's To All The Boys I've Loved Before managed to win over the likes of both fans and critics, many of whom have been hoping for the return of Centineo (not to mention his acting chops) to big and/or small screens, as soon as possible. Luckily, per Tuesday's casting news, fans won't have to stop loving the actor — or watching him on TV — anytime soon.
OK so, again, we don't know a whole lot about Centineo's Charlie's Angels character just yet — beyond the fact that he'll be amping up the romance onscreen for a second time, of course. (And wow, who else can already picture him on the arm of one of this generation's newly-minted Angels?) But, while the specifics of Centineo's role will have to remain up to the imagination for the time being, there are a few things we do know about the upcoming Angels revival. And, after parsing through Tuesday's reports, it seems safe to say Centineo's involvement is certainly not the only reason fans are going to want to watch this movie.
"The film will focus on the next generation of Angels working for the mysterious Charlie," reads Variety's description. Sound familiar? Fans of the early-2000s Angels franchise will probably be quite pleased to learn that the revival (which, by the way, Elizabeth Banks is directing, so that right there should be another reason to watch) draws pretty heavily on the original premise. Only now, according to Variety, "The Townsend Agency has grown considerably and gone global."
So, will the Angels reboot see a new drop-kicking trio fight some bad guys overseas? At this point, it seems only time will tell. Per Tuesday's reports, the reboot is currently looking toward a Sept. 2019 release, so it seems fans are just going to have to hold tight for any further details. In the meanwhile, any guesses as to which next-generation Angel will play opposite Centineo's affections? As of right now, that tidbit of info remains under wraps, too.
The remake's newfangled Angels trio is comprised of Kristen Stewart, Naomi Scott, and Ella Balinska. But, much like Centineo's, their respective character descriptions haven't yet been released, so it's pretty much impossible to determine which Angel, exactly, will be the one to steal his heart this time. Perhaps fans will just have to watch to find out.