Let The Guessing Games Begin About Paul Bettany's 'Star Wars' Character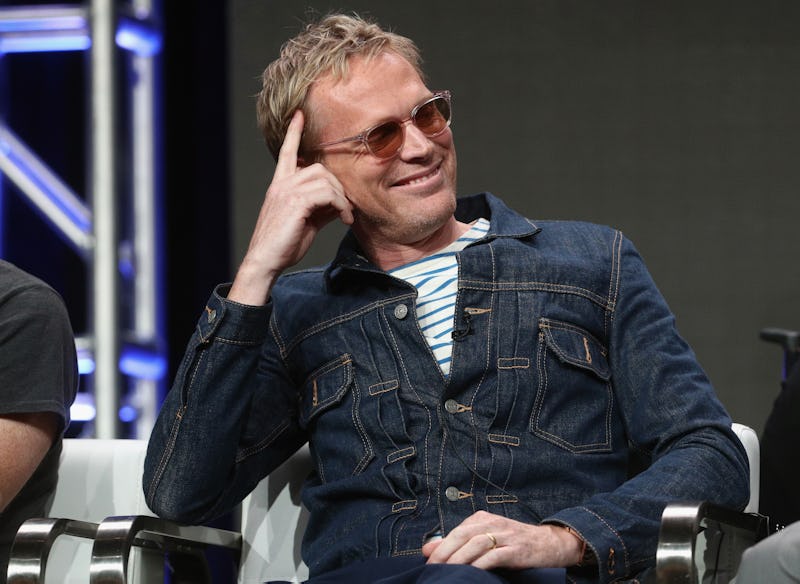 Frederick M. Brown/Getty Images Entertainment/Getty Images
The upcoming Han Solo spin-off film just got a little more exciting. On Friday, Sept. 1, known widely to Star Wars fans as Force Friday, director Ron Howard announced that actor Paul Bettany is joining the cast of the Han Solo movie. Obviously those of us who obsess about the Star Wars theatrical universe were quick to wonder about what character Bettany would be playing, and though there has been speculation, unfortunately nothing yet has been confirmed. That's sort of good actually, since part of the reason seeing a new Star Wars movie is such a great experience is because the filmmakers keep so much a secret. That way, your initial viewing is full of suspense and surprises.
Bettany is already a part of the Disney family, as he provided the voice of JARVIS in a number of movies in the Marvel Cinematic Universe before becoming the character Vision. Bettany is also known for his roles in films like A Beautiful Mind and The Da Vinci Code.
Howard shared a picture of himself and Bettany to Twitter with a caption reading, "The Outer Rim just got a little bit wilder." In case you didn't pick up on it, The Outer Rim (also known as The Outer Rim Territories) is sparsely inhabited region of the universe home to planets like Tatooine — where Anakin and Luke Skywalker were both raised.
Judging by Bettany's attire and the props in the background of the photo, it seemed obvious that Howard was confirming that Bettany had joined the cast. However, he didn't reveal too much. Howard did retweet a post joking about Bettany's outfit, before more directly confirming the news with a tweet that read, "It's my third opportunity to work with Paul. He's a blast & so talented."
In keeping with the tight-lipped Star Wars trend, Howard didn't reveal anything about Bettany's character. Jacob Hall of /Film speculates that Bettany is replacing a role that was previously played by Michael K. Williams, who was reportedly not available for the extensive reshoots Howard is directing. That character is rumored to be part alien, part animal.
Deadline, however, reports that Williams' role was not re-cast and that Bettany is playing a different, new character. This only goes to show that we're probably going to have to keep on guessing until the currently untitled Han Solo film hits theaters on May 25, 2018.