This 'Han Solo' Set Photo Will Get You Excited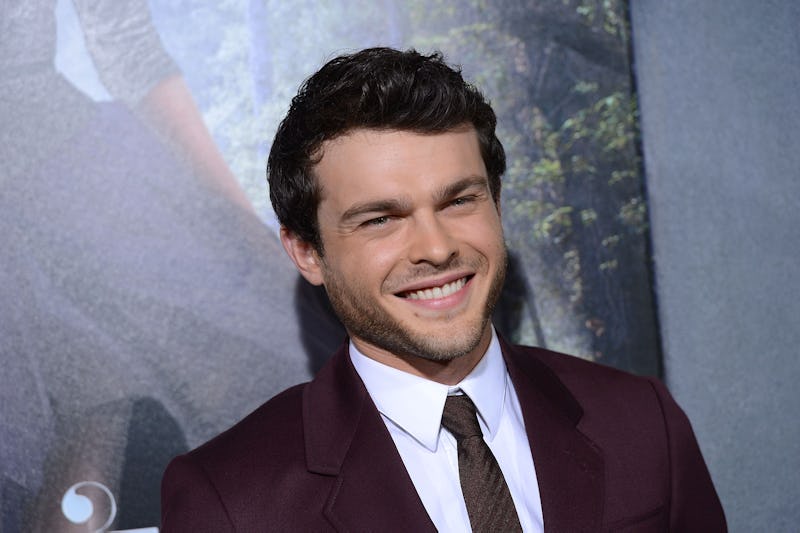 Jason Kempin/Getty Images Entertainment/Getty Images
If you thought you couldn't get any more excited about the forthcoming Han Solo Star Wars Story spinoff, it's time to think again. A new production photo from the Star Wars prequel was released on Tuesday, and the cast look beyond perfect in the shot. With Alden Ehrenreich at the center, and a stellar supporting cast including Donald Glover and Woody Harrelson, it's clear that the Han Solo movie is on track to be incredible. Notably, Fleabag's Phoebe Waller-Bridge, who was recently in talks to star in the movie, is in the photo, as is Star Wars fan Emilia Clarke.
Walt Disney Studios released a press release along with the production shot, announcing that "principal photography on the untitled Han Solo Star Wars Story officially began February 20th at Pinewood Studios, London." It's more than a little exciting to get a glimpse at the cast altogether, with everyone's favorite Wookiee cozying up to Clarke and Glover. Perhaps the most amazing reveal, though, is seeing Ehrenreich don an extremely appropriate brown leather jacket, giving him a distinctly Harrison Ford vibe already. With his coifed brown locks, it's easy to see how the actor landed the much-coveted role as a young Han Solo.
According to the press release, "The movie will explore the duo's adventures before the events of Star Wars: A New Hope, including their early encounters with that other card-playing rogue from a galaxy far, far away, Lando Calrissian." With Glover taking over the part of Lando, the new movie is guaranteed to have plenty of charisma.
The prequel is due for release on May 25, 2018, so fans will have to wait until next year to finally see the long-awaited Han Solo spinoff. If this photo is any indication, the movie will definitely be worth the wait.