The Public's Fave 'Strictly' Contestant ISN'T Most Likely To Win, Says This Study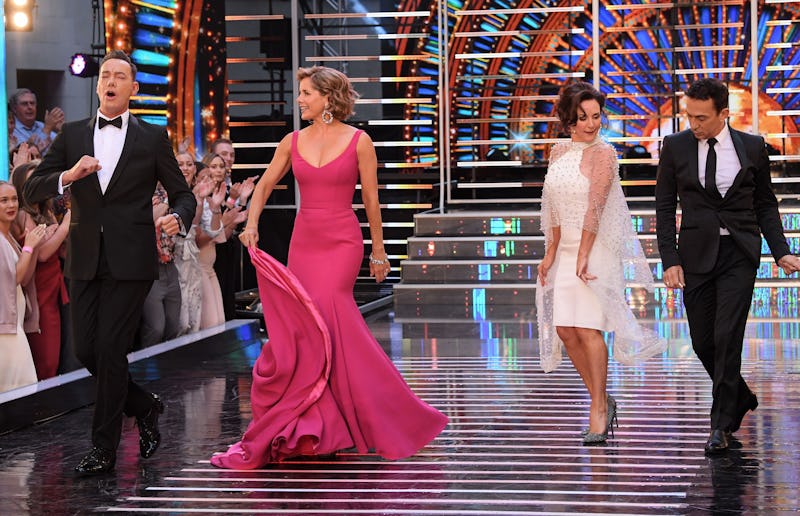 David Fisher/Shutterstock
The Strictly Come Dancing final is fast approaching, and everyone has their favourites. Whether you're a Faye fan or you're all about Ashley, chances are if you watch, you'll have a winner lined up in your head. So it'll probably pique your interest to hear that recent data analysed from Twitter has revealed a number of findings, including who could be eliminated next and the internet's favourite Strictly contestant. So who will win Strictly 2018 according to this data?
Betting website Betvictor has cleverly analysed the data on Twitter to reveal the most popular contestants and the most talked about. Perhaps their most interesting find was that according to Twitter, ex-Steps member Faye Tozer is the most popular contestant, perhaps suggesting she could be most likely to win (we all know it's not just about the dancing!). The singer clocked up an average of 64 percent positive sentiment by Twitter users.
On the other end of the popularity scale interestingly enough is not this year's baddie Sean Welsh (who was snapped by The Sun kissing married Strictly professional Katya Jones while on a night out), but Susannah Constantine, who was eliminated first from the show. She had an average 21 percent negative tweet sentiment.
In saying that, Ashley Roberts is quickly catching up to Susannah, with a growing 19 percent negative tweet sentiment. Unfortunately for the Pussycat Dolls star, it also looks as though she could be the next dancer to leave the show, with just a 16.4/100 predicted chance of winning the show of those left. Considering Roberts has been in the bottom two for the past couple of weeks (despite being a talented dancer), this comes as no surprise.
Despite Faye Tozer's clear appeal to Twitter users, she's actually not the most talked-about contestant on the social media platform. Perhaps unsurprisingly considering his vast online following, YouTube star Joe Sugg has received the most mentions on Twitter overall this year, with 90,408 fans commenting on him and his appearance on the show. Based on this (along with a rather fancy algorithm Betvictor has used that takes into account tweet volume and net sentiment), Sugg is actually the most likely to be crowned the winner of the show for 2018, with a 53.4/100 chance.
Interestingly, Radio Times recently wrote that Joe Sugg was predicated to win because he had the highest cumulative scores from week to week so far. I'm unsure if this still applies, but it sounds like a pretty legit way to predict a winner.
The final of Strictly Come Dancing will take place on Saturday 15 December 2018, and will see the remaining couples fighting it out to take home the glitterball trophy. The couples still in the running are Ashley Roberts and professional partner Pasha Kovalev, Faye Tozer and professional partner Giovanni Pernice, Joe Sugg and professional partner Dianne Buswell, Lauren Steadman and professional partner AJ Pritchard, and Stacey Dooley and professional partner Kevin Clifton.
The semi-final this Saturday will determine which four couples will be dancing their way into the final.
Strictly Come Dancing continues on Saturday 8 December 2018.