Whoopi Goldberg's Response To The 'Ghost' Meme Will Make You Scratch Your Head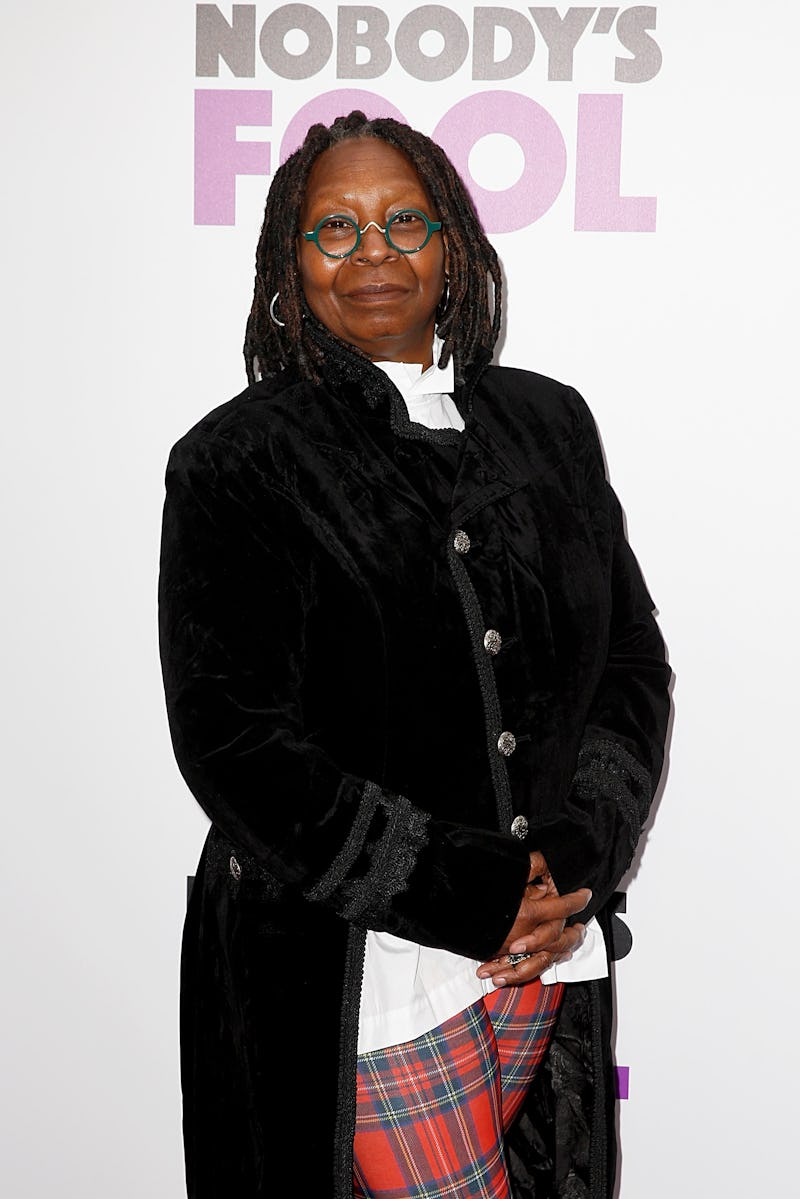 Dominik Bindl/Getty Images Entertainment/Getty Images
Despite winning both an Oscar and Golden Globe for her role in the film, Whoopi Goldberg has never seen Ghost in its entirety, according to Amber Riley. Even more shocking than that is Riley's claim that Goldberg is also totally unaware of the iconic meme tied to her Ghost character, Oda Mae Brown and the details will totally blow your mind.
During an Oct. 29 Q&A following Hello Beautiful and Madame Noire's advance screening of Nobody's Fool, Tika Sumpter and Amber Riley reportedly chatted with the crowd about what it was like working with Goldberg while making the Tyler Perry written and directed comedy. Riley revealed that while paired Goldberg during the film's press junket, she learned that not only has the EGOT entertainer only seen "bits and pieces" of Ghost, but she reportedly has no recollection of one of the movie's most iconic lines. Addressing the audience at the screening, Riley explained:
"I did the press junket with [Whoopi], and someone said to her, 'Molly, you in danger, girl.' And she just looked at me, like, 'Am I missing something?'"
The former Glee actor said that the person went on to clarify to Goldberg that the quote was from Ghost. Riley continued,
"She went, 'oh, it was 35 years ago, I don't watch my own movies.' I was like 'don't you know you're a meme, girl?!'"
It's unclear whether or not Goldberg was simply caught off-guard by the comment, or if she actually has little to no memory of that scene from the film. However, her comments don't quite line up given that she did a reenactment of the scene in 2016. During that time, US Weekly reported that the View host read the line aloud on an episode of Watch What Happens Live with Andy Cohen. Along with America Ferrera and Cohen, Goldberg stepped back into the role to replay the moment from the film in which Oda Mae, a psychic, tries to send a message to Molly (Demi Moore) from Sam (Patrick Swayze), who is trying to speak from the dead to tell his girlfriend who killed him. Amidst the WWHL replay, Goldberg jumps right into the role, saying: "Molly, you in danger, girl."
While that moment may leave many scratching their heads, Riley and Sumpter both noted that Whoopi was present at the Nobody's Fool premiere and said that the 62-year-old actually watched herself in the film this time around.
Although Goldberg may not have much memory about her role in Ghost, the film played a huge part in skyrocketing her career as an actor. For the role, Goldberg made history by becoming the second Black woman to win an Academy Award for acting in 1991. The film, which was released in theaters 28 years ago, was the highest grossing cinema of 1990, bringing in $505.7 million worldwide — more that any other movie that year, including Home Alone.
With the quote still being used in memes and gifs nearly three decades later, it seems that Goldberg may have lost track of an important one-liner that many fans won't soon forget.
Additional reporting by Associate Lifestyle Editor Tanya Ghahremani.