Peter From 'The Bachelorette' Is One To Watch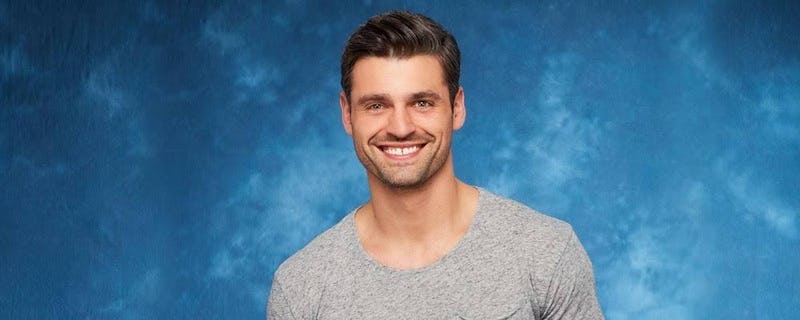 ABC
Bachelor Nation's newest Bachelorette Rachel is literally the definition of a catch. She's smart, funny, and kind, while also a badass attorney from Dallas. Basically, she has everything you could ask for in a Bachelorette. I think we can all agree that it will take a special guy to deserve someone like her. Fans are certainly going to have strong opinions about who is worthy, and, in my opinion, I think one contestant might have what it takes to go all the way. So, who is Peter from The Bachelorette?
Peter seems like the kind of guy that loves his family, which is already an attractive quality, in my opinion. Rachel is super close to her family. During Nick Viall's season of The Bachelor, she made it clear that her father is "strict and intimidating." It is going to take a respectful and understanding guy to pass the dad test, I'm sure. The fact that Peter loves his own family so much will likely only serve to help him to impress Rachel's. Peter even adorably lists his own brother as the person he admires the most on his ABC bio, citing his intelligence and his prowess as a father and husband as his most enviable traits. One quick look at Peter's Instagram and you can see how much he loves his family, including adorable photos of him with his niece and nephews.
It seems like Peter has a taste for adventure as well. He lists one of his phobias as deep water (same), but he also says that despite his fear, he intends to cage dive with great white sharks at some point. Maybe the masochists that make up the dates on The Bachelor/Bachelorette will grant him that wish and we will see Rachel and Peter fending off great white sharks while clinking champagne glasses. Hey, it could happen. One phobia he doesn't intend to conquer, though, is his fear of heights. In his profile, he says that is his biggest fear. (Cue the hot air balloon date.)
When it comes to a partner, Peter says in his bio that he's looking for someone "intelligent, kind, hard-working, motherly, mature, sophisticated, and driven." I mean, that's a pretty tall order, but Rachel exemplifies tall orders. It also goes without saying that Peter is absolutely adorable. He says in his bio that he lived in Athens, Greece for a while while he was modeling there. His Instagram also contains a few photos of his modeling, and it's no wonder that he's been successful with it.
Peter also mentions in his show bio that he has competed in three iron man competitions (one on a broken foot) and his social media is full of photos of him working out and competing. Fitness is clearly very important to him. When he's not working out, he is being a DIY wizard and salvaging old pieces of furniture to make new again.
Seriously, this guy needs to make it to the end this season, because I think he's Rachel's perfect match. Tune into Rachel's season of The Bachelorette On May 22 to formally meet Peter and decide for yourself.