Get Ready To Meet The Lindsays On 'The Bachelor'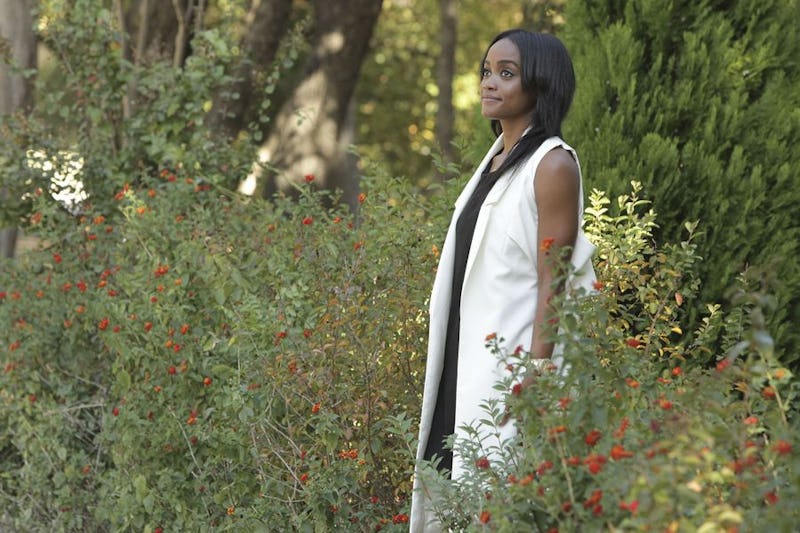 Though Nick Viall's season of The Bachelor isn't over yet, contestant Rachel Lindsay has been revealed as the next Bachelorette already. But even though I know her story will continue in Bachelor world beyond Nick, I'm still totally invested in her on the show. After all, she's still in the running for Nick's final rose, is one of the nicest and most relatable contestants the show has seen in a long time, and because she's getting a hometown date, we'll be meeting Rachel's parents on The Bachelor very soon.
Rachel is not only sweet and genuine — as we've seen on her multiple dates and in her interactions with the other women — she's also smart and driven, having earned her undergraduate degree from the University of Texas and a law degree from Marquette University. Obviously, Rachel's parents must be proud of raising such a strong, smart woman, and I'm eager to see them on the show.
Like a lot of Bachelor contestants, Rachel is extremely close with her family, which includes a sister and her parents, who you can see in the photo below. So far, we know the most about Rachel's father, Sam, who she called strict and "intimidating" in a conversation with Nick earlier this season. Rachel's dad is a federal district judge in Dallas and according to his biography on the court's website, was appointed by Bill Clinton. Sam went to St. Mary's University before attending the University of Texas for law school, so I guess law runs in the Lindsay family. Of course, this makes me wonder exactly how Nick will fare during hometown visits, but maybe Mr. Lindsay (as Nick has been instructed to call him) will be a little more open to the fact that his daughter is trying to find love.
What about Rachel's mom? We haven't heard much about her, although Rachel does mention her in her official Bachelor bio when she talks about aging, saying, "my mom is 60 and looks amazing." (I agree.) Although Rachel hasn't said much about her, I would say that she's very upfront with people based on the new preview from the hometown visits where Mrs. Lindsay is shown asking Nick point-blank, "have you ever dated a black girl?" She's ready to get to know Nick and his history and doesn't seem to be shy about it.
As for Rachel's sister, not much is known about her. Rachel did share a photo from when she visited her younger sibling in Atlanta a few months ago and others that suggest the two are very close, so hopefully we'll see her on the hometown visit too.
It'll be interesting to see what Rachel's family thinks of Nick overall, and especially how Nick's meeting with her dad goes. And since we know Rachel is the next Bachelorette, this will be a great preview of her season, which will let viewers get to know even more about her background. Hometown visits are always my favorite part of The Bachelor, and this time I really cannot wait.