Shep Rose's New Show Could Have A Surprising Romantic Ending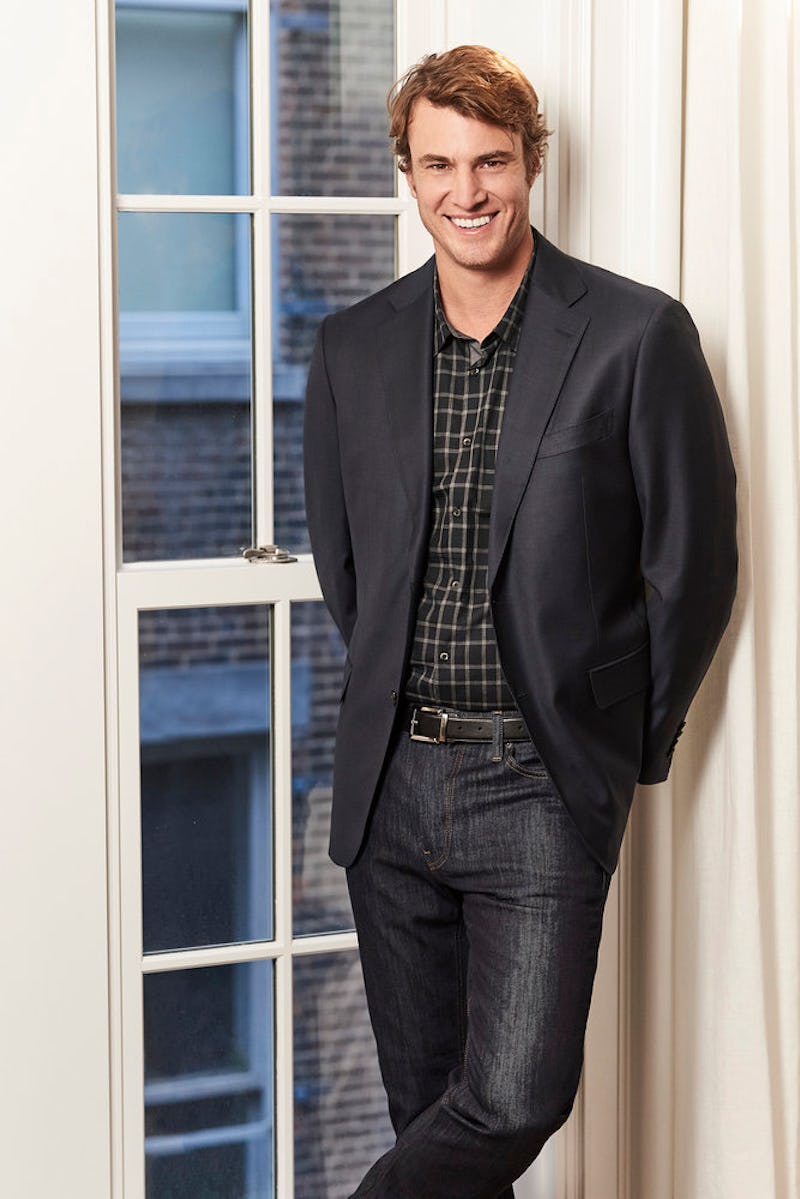 Kurt Iswarienko/Bravo
Shep Rose from Bravo's Southern Charm finally got his own show called RelationShep, which follows him around the country in search of love. Along the way, friends will be setting him up with ladies who they believe will be a good fit for the perpetual bachelor. Besides relying on friends for possible love connections, Shep has some friends working behind the scenes as well. In the first episode, fans get introduced to Sarah, who is a producer and friend to Shep. So, who is Sarah from RelationShep?
Sarah's full name in Sarah Steinfeld and besides currently working as a producer on RelationShep, Sarah has a pretty impressive number of other credits to her name as well, some of which may be familiar to reality television fans. Her IMDB page lists her as a producer for shows like Diary on MTV, which follows the lives of various famous people and birthed the famous opening line, "You think you know, but you have no idea." Her producing credit for that goes all the way back to 2001. More recently, Sarah helped produce a whopping 82 episodes of the hit series Cake Boss, nine episodes of the real life Gossip Girl on Bravo called NYC Prep, 11 episodes of Southern Charm, and 49 episodes of Real Housewives of New York City. So, it is safe to say that she has some experience with reality television and probably a lot of experience wrangling reality show personalities as well.
Upon initial introduction on RelationShep, Sarah is seen negotiating with Shep over who will iron his clothing. The discussion ends with her flat out refusing to iron clothing for a grown man and Shep relenting with some moaning and groaning. She immediately comes off as a woman who not only could give Southern Charm's resident class clown a run for his money, but does it with ease. For those hoping there will be a love story between these two behind the scenes, Shep describes Sarah as his "great friend" in the show and while I can't speak for Sarah's current relationship status, these two genuinely seem to have a great connection. In an interview with Bustle, Shep recently explained that during their time working together on Southern Charm, "We got along great. It's good to have her back in my life [on RelationShep] even though we've kept in touch."
They really do seem like they would be great together, but fans will have to watch the season to see if this ends in a surprise twist, where they end up together. Wouldn't that be something? When confronted with the fact that fans of the show are may end up rooting for them to get together, Shep told Bustle, "That's what it sounds like."
Throughout the premiere, Shep has sit down interviews with Sarah and she gives her input on his choices. She even says that she is proud of him when he chooses to invite the first woman on their first date to come back to Charleston with him. As the introduction explains, the main goal for the series is to see if Shep feels comfortable enough with any of these women to invite them back to Charleston for the real test of their compatibility, and their ability to hang with his Charleston friends and lifestyle.
Aside from professional social media sites like LinkedIn and IMDB, Sarah doesn't seem to be readily searchable on social media sites like Facebook, Twitter and Instagram. A search of her name only brings up her professional credits and doesn't reveal anything of a personal nature.
By the looks of it, Sarah is going to be Shep's right hand woman for this series. He is kind of relying on her for advice, direction and a even some tough love when he is falling back to his old habits. She will be right there to dish it out in each city that he travels to. Tune into RelationShep on Mondays on Bravo to see if Sarah can keep Shep in check for this grand experiment — or if they end up falling for each other.