A "Mysterious Stranger" Is Coming To 'Shadowhunters'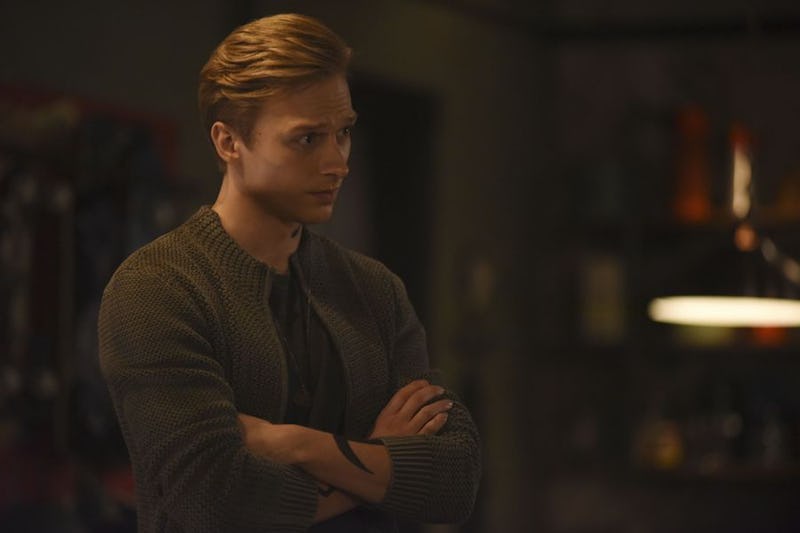 Freeform
The second half of Shadowhunters Season 2 is finally premiering on June 5, after a months-long wait to find out what will happen after the events of that shocking midseason finale. Though the show will be picking up right where Season 2A left off, there will be at least one major addition in the second set of episodes. Who is Sebastian Verlac, a new character joining the Shadowhunters cast? That name will be familiar to fans of The Mortal Instruments book series, as he's one of the key characters.
Though Sebastian has been around this universe, the creators of the show promise that they're taking him in a unique direction. The TV show has become distinct from the source material, in many ways. Sebastian will be played by Will Tudor of Game Of Thrones. And showrunner Todd Slavkin told TVLine, "As we've done with all the episodes you've seen, we've always had our own spin on everything, and Sebastian is no different."
The first big change in store? An accent. After Shadowhunters cast a British actor for the part, Sebastian's own origin story changed. "We were like, 'Oh, you're from London. You're from the London Institute. Use your British accent.' And it works so well," Slavkin explained in the same TVLine interview. In the books, Sebastian is from the Paris Institute (and doesn't physically fit Tudor's blonde appearance), so book fans might be a little skeptical.
However, there are a few key aspects of the character seem to have survived the translation from page to screen. First and most importantly: in the book, Sebastian's body is taken over by Jonathan Morganstern, Valentine's real son. When Sebastian first appears, though, don't expect him to be radiating evil. Tudor explained to TV Guide that at first, Sebastian won't be an antagonist. "When we first see him, he's very conscientious," Tudor said. "He's very thoughtful, and he wants to do the right thing. Ultimately, at the beginning he just wants to kind of assimilate really and join this new group. He's very much the outsider to start with."
However, for now, Valentine is being held by the Clave. With the help of his son, he may be able to break free, which could motivate Sebastian to put on a friendly face. Additionally, Sebastian may have already appeared on the show — that shadowy figure holding the now-ignited Soul Sword clearly matches Sebastian's description in the books.
While Jace may have spent the better part of Season 2 believing that he and Clary are biological half-siblings, in reality, she's related to Sebastian. Of course, Clary doesn't know that yet, or that Jace isn't really her brother. So this information is going to come as a huge surprise, especially since her relationship with Simon is predicated on the belief that she could never be with Jace. The relationship drama isn't directly caused by Sebastian, but his appearance will mean that Jace can't wait any longer to tell Clary the truth.
According to Freeform's official synopsis of the midseason premiere, "Izzy struggles on the road to recovery when she encounters Sebastian, a mysterious stranger," meaning that she'll be the first Shadowhunter to encounter this new arrival. But whether Sebastian is on the attack right away or manages to convince the group he's no threat at all, he's going to be a very big deal in Shadowhunters Season 2B.