This 'Big Brother' Houseguest Could Go All The Way For One Important Reason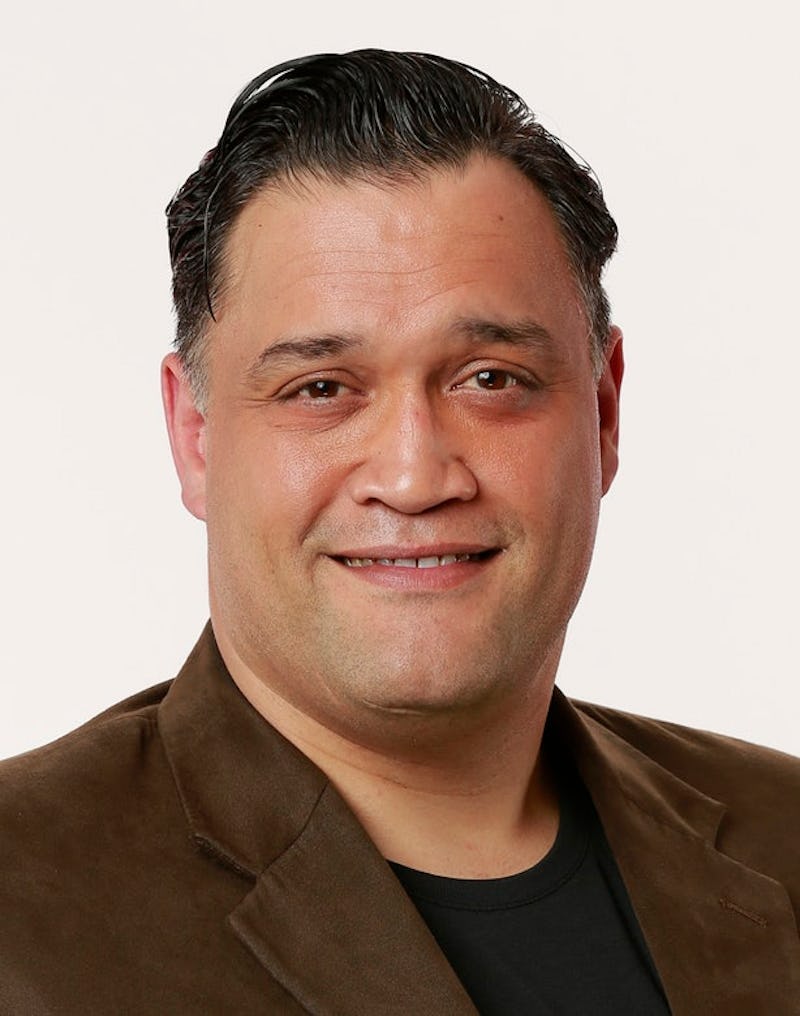 Bill Inoshita/CBS
You know summer has officially begun once the cast of the latest Big Brother season gets announced. But now that Season 20 is gearing up to premiere on June 27, it's time to take a closer look at these competitors to see who has what it takes to win that $500,000 prize. One houseguest who could prove to have a strong social game is Steve Arienta, and knowing who Steve is on Big Brother will help you to better understand why he's someone to watch. Because it turns out he has a bit of an advantage heading into the house.
While it's difficult to base any of these assessments on first impressions alone, Steve's background provides various clues that he may be the one walking away as the winner of this entire competition. According to Steve's official CBS bio, he's a former undercover cop, meaning he has a unique set of skills that could allow him to manipulate his fellow houseguests and infiltrate the various alliances that form throughout the season.
At its core, Big Brother is in itself an undercover operation. Complete strangers share a house together and strategize what their next move should be. You want to make friends, but not stick out too much so that you don't end up painting a target on your back. This all sounds pretty similar to what undercover work is all about, meaning Steve may feel right at home.
However, much like with many people, Steve is more than just what his occupation reveals. His bio also shows that he appears to be very family oriented. In fact, when asked what he thought would be the most difficult part about living inside the Big Brother house, Steve explained that it would be "Missing my family and missing work." He also listed the three things he wished he could take into the house with him as being a family picture, his wedding ring to help him think about his wife, and a cell phone so he could call all of his loved ones. So clearly he has a large support group who will be rooting for him throughout the next few months. And considering his impressive background, that prize money may be as good as his.
That being said, Steve states in his bio that he doesn't have an exact strategy in mind going into the competition. "I believe that anyone that goes into the game with a set strategy is set for failure," Steve's bio reads. "[There are] too many twists and turns, so it's hard to create one without knowing the players involved." So it seems Steve wants to figure it all out as he goes, so hopefully his undercover instincts will serve him well. After all, undercover cops have done well on this show before.
Former Big Brother contestant Derrick Levasseur specialized in undercover work as a cop for years and went on to win Season 16. However, he didn't let anyone within the house know what his job was, knowing that it could hurt his social game. So the real question here is if Steve will take that same approach, or if he'll reveal his career right off the bat. Only time will tell, but let's hope he at least strategizes that part of his plan before heading into the house to meet his new roommates. One wrong decision can completely throw off your entire game on a show like Big Brother, so it's important for Steve to figure out how he wants to play this.
Either way, his mere presence on the show already proves that this will be yet another memorable and competitive season of Big Brother. Get excited.