Years & Years Have Tapped A *Major* Rising Star To Support Them On Tour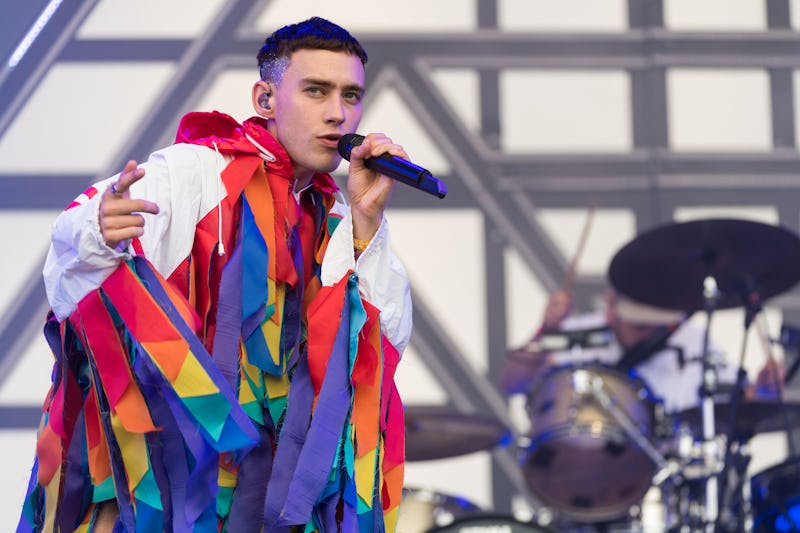 Ian Gavan/Getty Images Entertainment/Getty Images
Years and Years are part way through their massive Palo Santo tour right now and boy, do those boys have stamina. Starting in June 2018, the boys will be on the road until February 2019 playing their new album Palo Santo which came out on July 6. And the band has more exciting news for fans. If you've been wondering who is supporting Years & Years on tour, the answer is a songstress who is a pretty big deal in her own right and I am entirely jealous of anyone who has tickets. If you don't know who she is, you will by the end of the tour.
Through November and December, Years & Years will be hitting stadiums around the UK on their Palo Santo tour. Starting on November 28 in Glasgow and finishing at the O2 in London on December 5 the band will be playing in five major UK cities. I love going to see live music but when you are paying a fair bit for tickets it is always nice to know who will be the support act. Well, Years and Years have revealed that the rising star from Norway, Astrid S will be joining them on the road for their UK dates. Olly Alexander took to Instagram to make the announcement and said, "OKAY IS FULL OF BLESSINGS !!!! wonderful @astridsofficial is joining us for the UK tour "
You only need to have a quick Spotify search of Astrid S to hear she is super talented and absolutely going to hold her own. She first shot onto the music scene in 2016 with a self-titled EP. Making waves, the lead single on that EP, "Hurts So Good," went five times platinum according to NME. This girl is not here to play. Since then she has released hits such as "Emotion," "Thinking Before I Talk," and "Such A Boy." Years & Years are definitely going to create a party atmosphere and Astrid S seems like the perfect fit to get that started. She was recently placed on YouTube Music's Ones To Watch in 2019 list and it isn't hard to see why.
It seems she is pretty happy to be joining the boys out on the road too. After it was announced that she would be supporting Years & Years she tweeted saying, " I actually screamed out loud when I saw this. Holy moly macaroni!!!!! Hehe. Hiiii @alexander.olly." Very sweet.
There is no doubt that the UK leg of the Palo Santo tour is going to be explosive. Never afraid of stepping into the experimental, Years & Years released a short film in July to accompany their new album. Embracing a weird and wonderful sci-fi theme and teaming up with the Queen of British acting, Dame Judi Dench, it has been described as "an android fairytale where humans are the only ones who still feel," NME reports.
Speaking in The Sun, Olly Alexander said, "Making Palo Santo has been a real experience and I want people to hear it and enjoy it. It's an album for people to dance and sing along to and if they look a bit closer, it speaks about something deeper too."
There is no doubt that with the combination of Astrid S and Years & Years, the UK stretch of the Palo Santo tour is going to be amazing. Whilst some dates are already sold out, tickets are still available on Ticketmaster. This isn't one you are going to want to miss.