7 Signs You're Not Really Being Yourself With Your Partner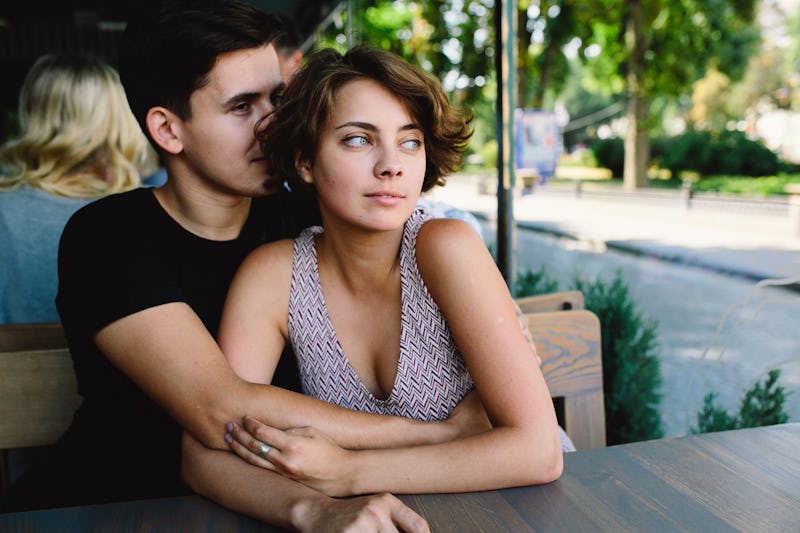 Fotolia
A lot of people will tell you that one of the biggest things to look for in a relationship is the ability to be yourself with your partner. But whether or not you've found this may not be as obvious as it seems. Some of us are super comfortable showing parts of our selves but not others to our partners, and some of us change so much for our partners, we forget who we are.
If you're not sure if you're being yourself with your partner, therapist Kimberly Hershenson tells Bustle she recommends making a mental or written list of what you believe. "What are your values? What are your thoughts about political, economic or social issues?" she suggests asking yourself. "Instead of saying to yourself 'what would he or she think?' ask yourself 'what do I think?'" Stand up for yourself. If you disagree with something, be polite but express what your thoughts are on the matter."
When we're not ourselves around our partners, we end up either completely losing ourselves or resenting them for keeping us from being our true selves. Either way, it's not a good situation to be in, so it's important to identify these signs as soon as possible.