Why Are The Only "Acceptable" Immigrants Rich?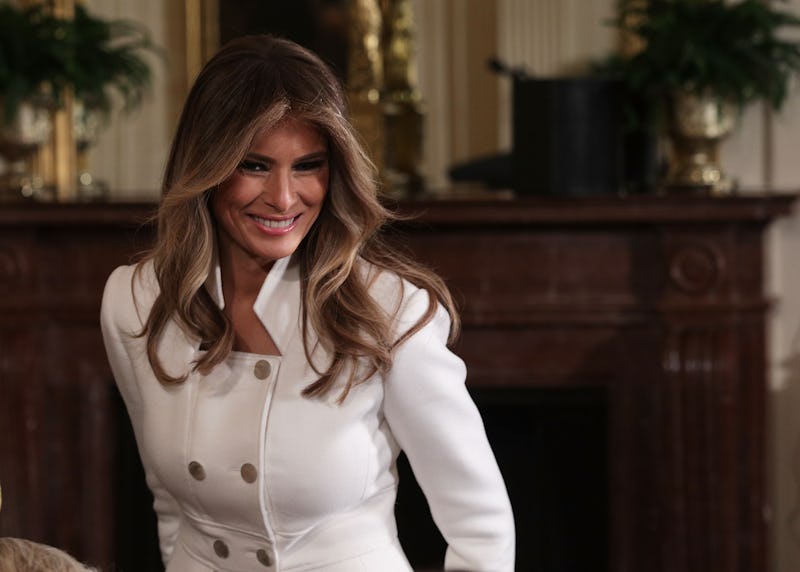 Alex Wong/Getty Images News/Getty Images
Lest you think America is the only country with immigration issues, on Thursday, the UK Supreme Court ruled that a law concerning an income threshold for people who want to have foreign wives or husbands was lawful. Under the law, Brits with non-EU spouses need to earn a certain amount every year (a little more than $23,000), or their wives or husbands risk deportation. How's that for some fun xenophobic bullsh*t.
As the Australian wife of a British academic (a class of workers who, you may not realize, earn basically pennies), this is personally a pretty terrifying prospect for me. But beyond the immediate anguish, it also raises a question: why are only rich immigrants acceptable, and what's the real economic "cost" of migrants?
The rationale behind the income threshold is that it prevents the foreign spouses from being reliant on welfare. In practice, it means that Brits on the lower end of the income scale are effectively prevented from having foreign spouses who can live in the same country. It's been fought in the courts as denying a basic "right to family life." But there's a wider misconception behind the whole deal: that immigrants are only valuable, and not a "drain," if they come with a large pot of their own money. That, as the numbers demonstrate, is actually a fundamental misunderstanding of how migration contributes to society, so let's get into some analysis.